Bam Life's Freshers Experiential Campaign
One of the greatest things about being an Account Manager at BAM is being able to work with a diverse range of clients. This year at Freshers 2017 I was lucky enough to work with a company called Bam Life who offer all natural milk drinks that are made with real whole milk in flavours of honey, banana or cocoa, and that's it!
It was really refreshing working with Bam Life on an experiential campaign at the University of Gloucestershire, for their Freshers Fair. New to the market, Bam Life made a real impression on-site with their fully branded truck, equipped with a super sized cow attached to the back.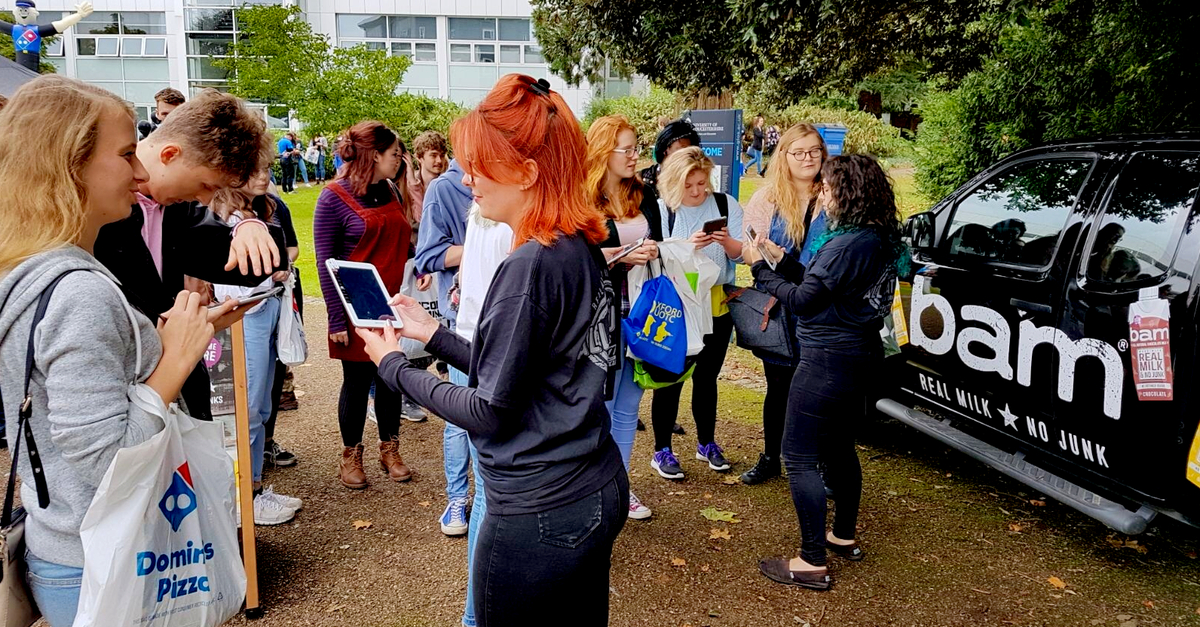 The main aim of their campaign was brand awareness and getting their milkshakes directly into the hand's of student's, and that is exactly what we did! We distributed a whopping 2,300 samples in just one day and it is safe to say that students loved it.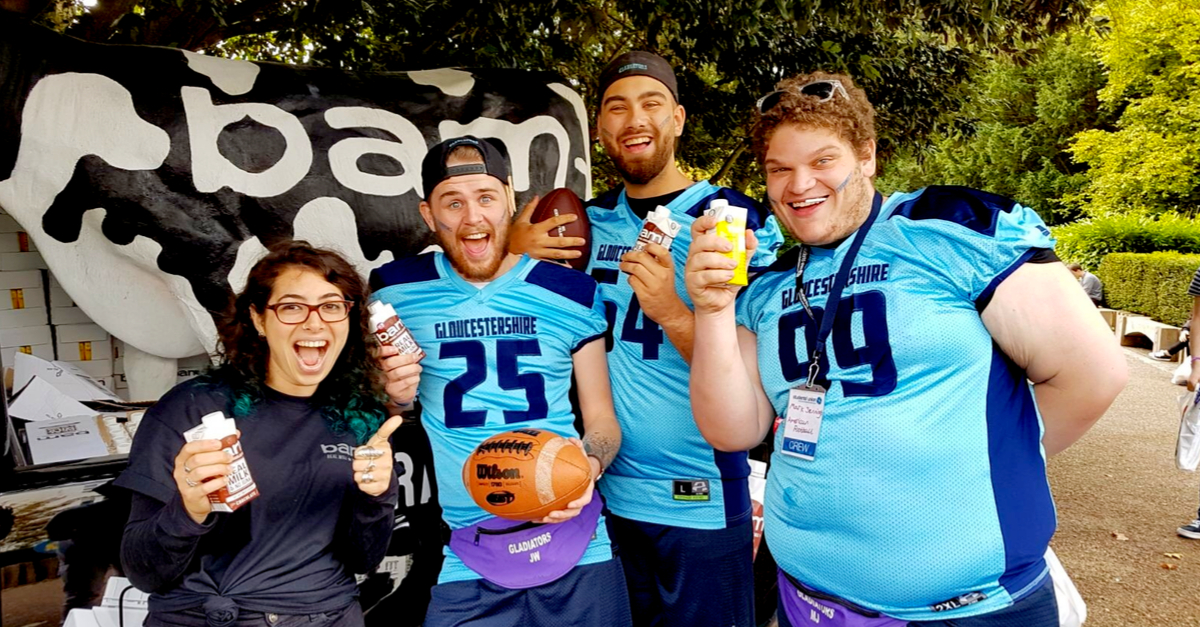 There were also a variety of other giveaways on the day such as branded t-shirts, snapback hats, mugs and also X2 tickets to see the Killers live. Students who signed up with their email address were also entered into a competition to win return flights to Ibiza. With a fantastic prize and freebies like these up for grabs, it's no wonder that students were queuing to get involved.
As we know all too well engagement with students is key and with 3/4's of students attending Freshers Fairs simply for freebies, Bam Life certainly hit the mark for students. Although this competition was open to any Bam Life consumer, it was a lucky student from the University of Gloucestershire who won the prize of flights to Ibiza, which was a very exciting end to a very successful event.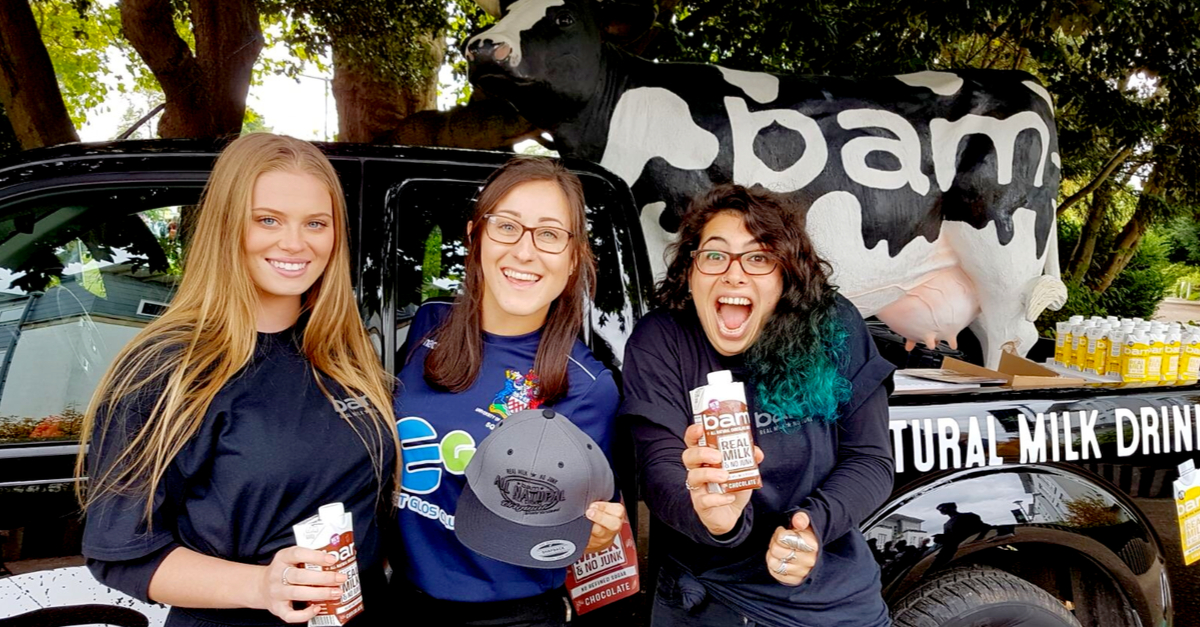 With their first step into the student market being a huge success, they are looking to continue targeting students with a wider campaign for 2018 and I very much look forward to working with them in the near future.