BAM in the DAM
If you are not visible, how do you expect to be seen?
A question I asked myself not too long ago. After 20 years working in this niche demographic of youth marketing, I realised we were not sharing our invaluable knowledge, experience and expertise. There are brands out there who are oblivious to the services BAM can offer and unaware of opportunity within the student market  With so much insight under our belts I decided that it was time to make myself and BAM more visible, to shout out about the amazing work we do and the sheer power of the student market.
Having never presented on a stage in front of information hungry delegates, the thought was pretty daunting. However once on stage my passion for student marketing triumphed and it was a joy to share my knowledge and expertise to willing listeners. Since the maiden voyage at the YMS LDN 2016, I have had the pleasure of speaking at numerous events over the last couple of years. One of my favourites in particular is the Savage Marketing event in Amsterdam.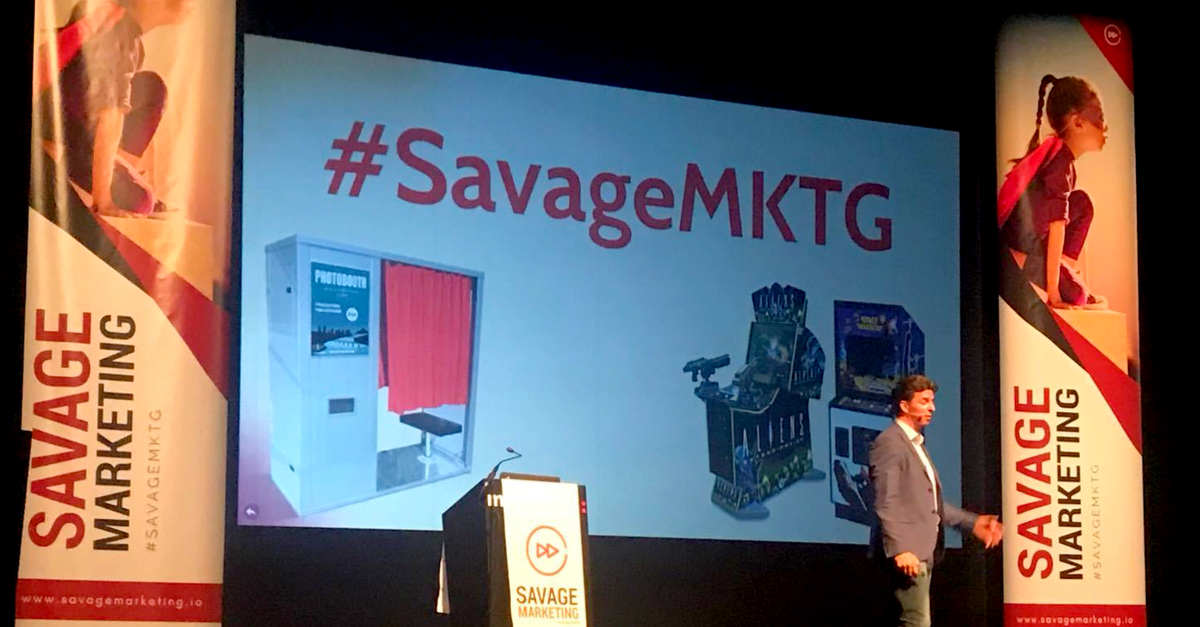 This was BAM's second visit to the DAM and the conference had certainly grown both in terms of delegates and richness of the content. With the likes of Huawei, Booking.com, Phillips, Microsoft, Google, IBM, Ebay, BMW, McDonald's and Coca Cola all presenting, it was pretty clear that this event is growing in stature and with 500 delegates from over 30 different countries, there was definitely an International feel.
Once again I was delighted to be asked to host the "Customer Journey" marketing track throughout the event. There were some amazing sessions across the two days and I was privileged to lead such an insightful track. Part of my role was to interact with the audience and ask for questions, for those I thought asked the very best questions I could award them with a superhero prize. I wanted one of these prizes myself, so I was not going to let them go that easily! By the end of day two I had managed to squeeze an Elmo Impression, a Cookie Monster impression and also a rally of the audience's very best pirate jokes out of them. It was a pleasure to entertain the delegates and add a splash of BAM to the proceedings.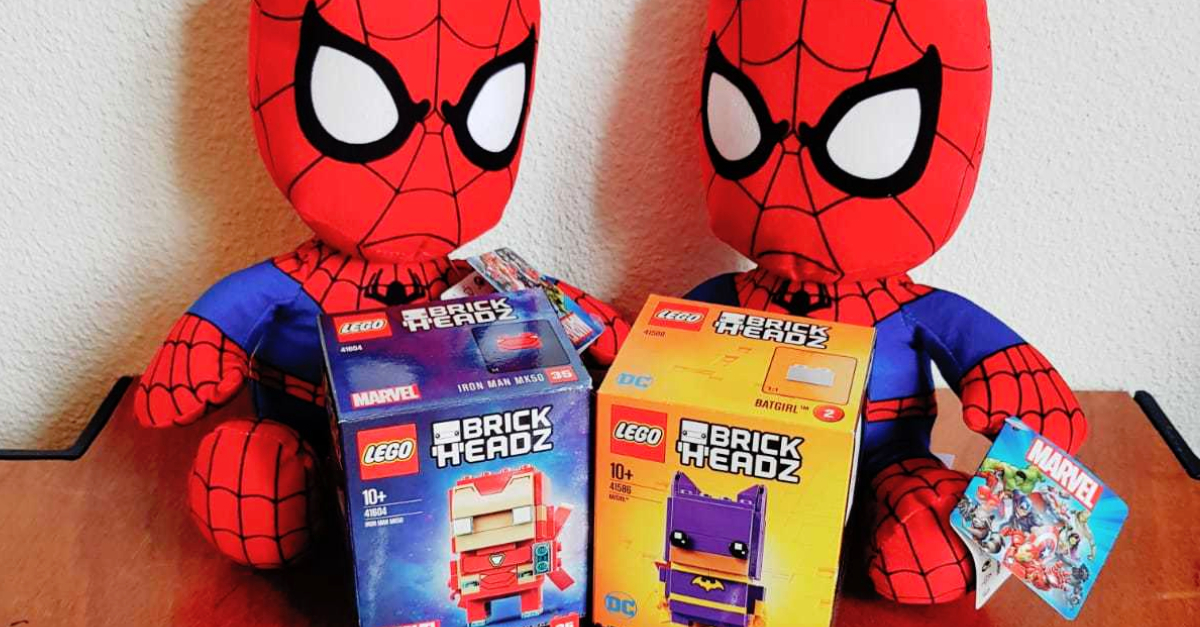 With so much insight to absorb, it is hard to summarise all of the highlights from the event. Over the next few weeks we will be sharing all the insights from the event in much more detail, however for now I will share my key findings and those little snippets that really make you stop and think:
Convenience is key
At any conference there is usually a theme. A word that keeps being mentioned. An indication of where we are heading. At the Savage event this theme was convenience. In our own recent research we have found that you only have to be 1% more relevant, that `1% more convenient, to beat your competition and this sentiment echoed throughout the conference. The idea that brands are starting to sell a service rather than a product really struck a chord. It's all about creating an experience in order to obtain brand loyalty.
Instant Communication
We all know we live in a world where we want things now, instantly. This is no different when it comes to what consumers expect from brands. They want to be able to reach you and connect with you at an instant. Linking to convenience, brands were advised to ensure they formulate a strategy for instant messaging, allowing consumers to speak to brands on a one to one basis via messaging services such as Whatsapp, rather than the impersonal touch of a call centre or email.
Artificial intelligence
Like them or loathe them, everyone has dealt with an automated service at some point when they have contacted a brand, whether that was by chat or phone. Throughout the conference there was great discussions around the use of Chatbots, Artificial Intelligence and Voice Activated Tools. What was niche ism now fast becoming mainstream and demanded by consumers. Exciting times ahead for those who are ready to embrace change
Youth are the future
The youth audience is very close to our hearts here at BAM, we know how important it is for brands to recognise them as a key demographic in any marketing plan. Whilst the Savage event was not specifically focused on the Millenial / Gen Z market, it was clear that recognition of the power of this market and the importance of targeting a younger audience has definitely increased. Throughout my career I have consistently stressed the importance of understanding your audience and creating the right tone and message to really connect with your audience, so I really enjoyed the debate surrounding the validity of using Demographic labels to shape marketing strategies. Ultimately understanding your consumers and treating them as individual remains vital for any brand.
Relationship building
Echoing the sentiment mentioned previously, there was much discussion around B2B changing to C2B, with brands looking to build relationships with their consumers rather than seeing them as a simple transaction. Many brands including AXA insurance and Honor Mobile are realigning their position to create an emotional connection between consumer and brand, reaffirming how important this is for any brand, whether they are selling insurance or a Big Mac.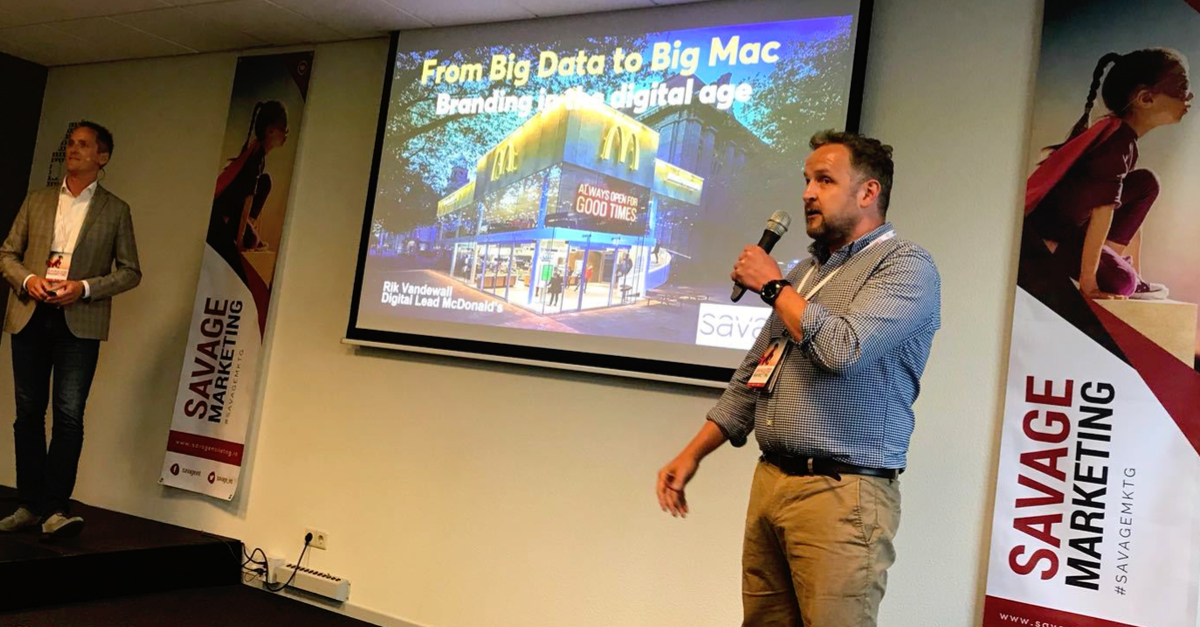 We cannot wait to be back in the DAM next year to experience what the Savage event has to offer. In the meantime we are working with the team at Savage to develop a Gen Z specific event, so watch this space!
Written by: Tim Bodenham, Managing Director, BAM Agency Ltd