B2C Marketing And Advertising Expo 2018
The B2C Marketing & Advertising Expo is a leading, interactive and engaging exhibition and conference specifically designed to showcase the very latest and ingenious developments within consumer marketing and its future trends.
Held at the Excel in London, the 2 day event was jam packed with 700 exhibitors and the agenda was brimming with 500 exciting seminars and 200 masterclasses. Delegates were really spoilt for choice.
After previously being a delegate at this event, this year BAM decided to take part to share our knowledge and expertise. Here are the highlights: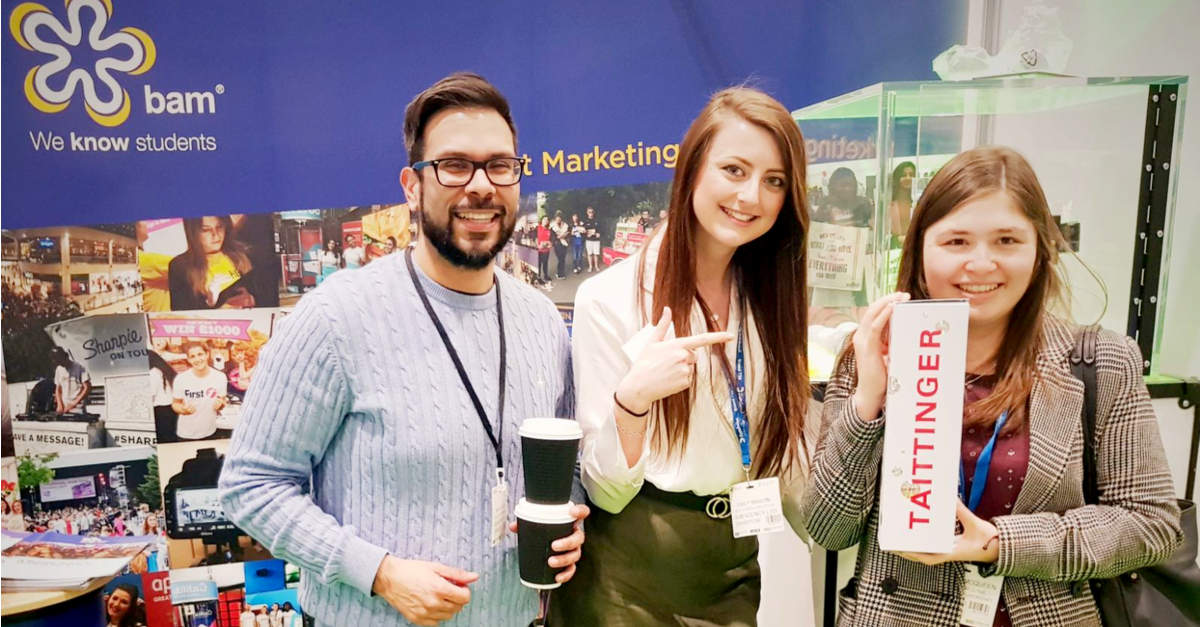 We had the safe, did they have the code?
At BAM we are renowned for our engaging concepts and interactive activations. So at this years B2C Expo we wanted to showcase a simple yet enticing game.
Inside a perspex safe lay an array of prizes from luxury easter eggs to exquisite champagne. Delegates could see the prizes, but could they win them? To try their luck, delegates exchanged their details in return for a code. They entered their code into the pinpad in the hope they would hear the safe unlock.
We had endless delegates wanting to crack the code and throughout the two days we had many winners who opened the safe and took home their prizes. The aim of this interaction was to show businesses just how easy it is to attract attention and engage with your audience.
When it comes to the student market, students want to see a value exchange and are much more attracted to a prize that is tangible. We are experts at bringing campaigns to life through gamification, interaction and engagement. Ideas and concepts are endless, we pride ourselves on understanding a brands image and objectives in order to find the best route to market.
Until next year
It was an action packed 2 days and it is safe to say the B2C Marketing & Advertising Expo was a truly insightful event. We hope to see you there next year! But in the meantime if you want to find out more about the student market or how BAM can help your brand achieve marketing success, get in touch with our team of experts.