The highlights from the YMS 2018
In it's 8th year, the Youth Marketing Strategy (YMS) returned to deliver the world's largest youth marketing festival.
In the heart of youth culture at The Old Truman Brewery, Brick Lane, delegates were spoilt with two days of cutting edge insights, creative masterclass sessions and the opportunity to network with some of the biggest experts and brands in the field.
The agenda was the perfect mix of two key concepts; youth trends and youth marketing strategies. The keynote presentations and panel discussions focused on understanding the young people of today providing delegates with direct insight on engaging with these powerful consumers of tomorrow.
BAM were proud to be Key Sponsors of such a renowned event and we had a full on schedule ourselves, here are some of our highlights: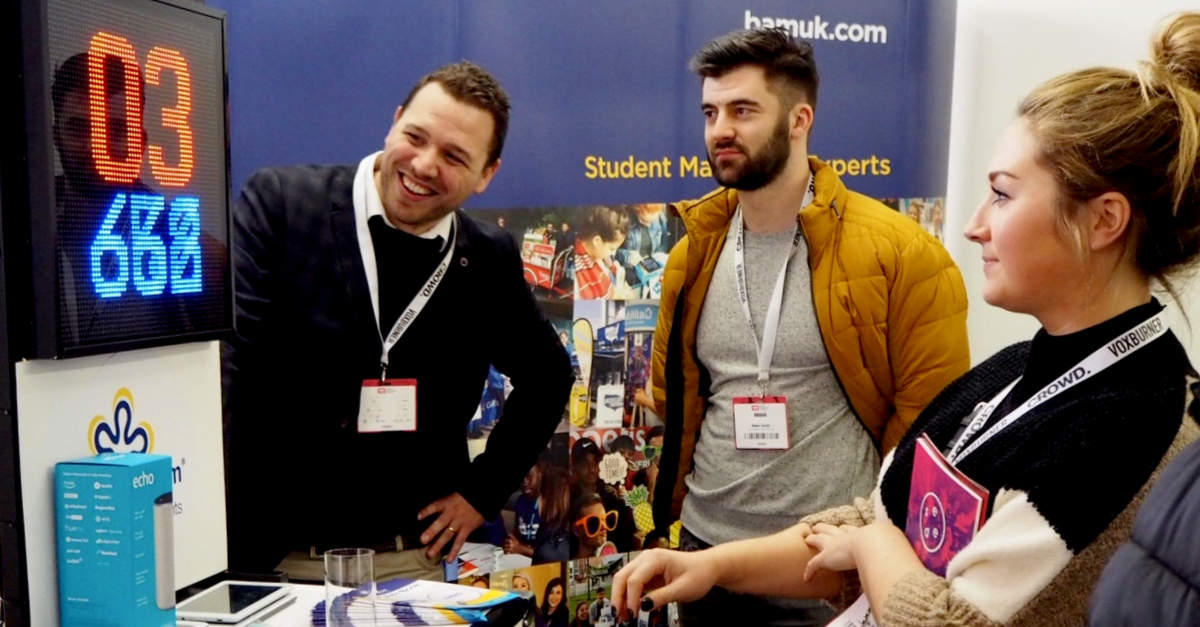 BAM puts reflexes to the test in our beat the buzzer interaction
At BAM we constantly talk about the importance of interacting and engaging with your audience. To put proof in the pudding we created an interactive stand where delegates were challenged to beat the buzzer. Counting down from 10 seconds, delegates tried to get as close to zero as possible. We can all count right? Well we can, but pressing the button to a 100th of a second was not as easy as it sounded.
Delegates competed to top our leader board but only one lucky winner succeeded. Dom from Social Chain showed us he had the most acute reflexes hitting the buzzer on exactly 0 seconds. Congratulations Dom, very impressive!
At BAM we just love bringing campaigns to life through gamification, interaction and engagement. With a plethora of ideas and concepts out there, we pride ourselves on deciphering the best route for our brands to truly connect with the youth market.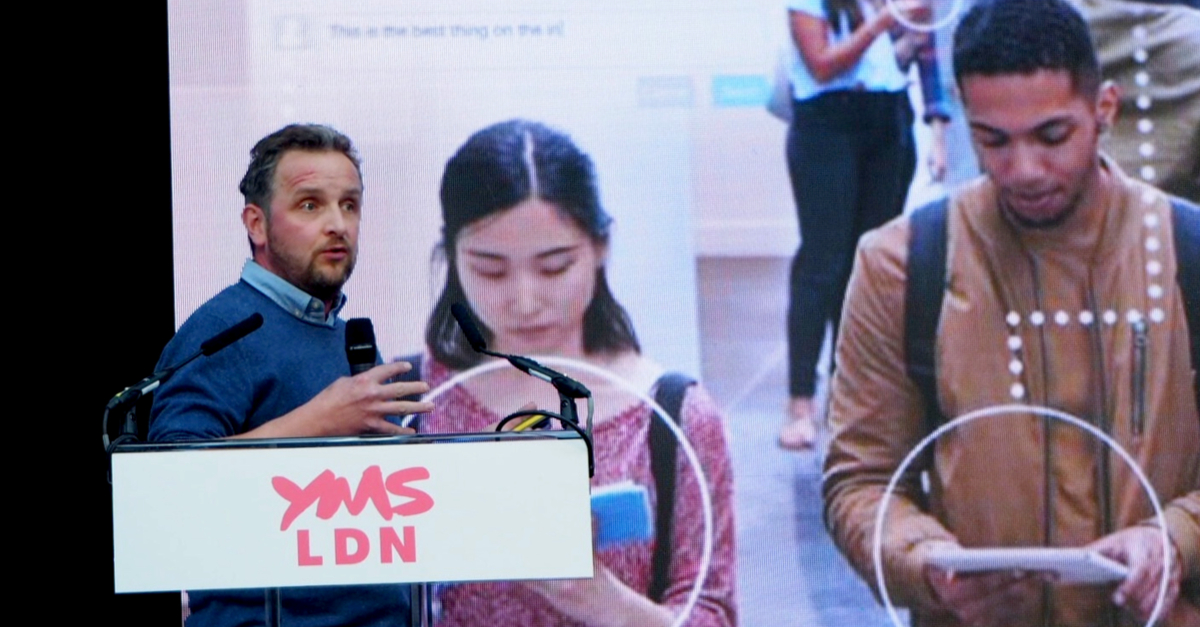 Lifting the lid on effective student marketing – Tim Bodenham takes the stage
Taking centre stage Tim Bodenham, Managing Director lifted the lid on effective student marketing sharing unique insights and trends with his eager audience.
Tim revealed how important it is for brands to strike this market in the key first 100 days – the mighty Freshers period. This is when students are at a key milestone in their life, where they are open to new experiences, where they are more than willing to try something new and so this is the perfect window of opportunity for brands to truly connect with the student market.
But Tim also stressed the need to execute an effective strategy not just for Freshers but throughout the student's life at University and beyond. For brands to turn students into life long customers they must not only speak to them in a way which resonates with them but they must also continue the communication throughout the academic year to strengthen the bond formed in Freshers.
What you communicate is also key, students want value exchange. Brands must give students something they want and need to overcome any demotivators they may have to buy. We often find that brands think being the cheapest is the best way to attract students. Now whilst students love a discount and expect special treatment for simply being a student, there must be a distinct value exchange. If brands get the value exchange right, cost is not a demotivator for students.
The key to getting this right is understanding your audience. Tim advised any brand to do their research. How can you increase your student audience if you do not know what proportion of your current customer base is students? How do you know what students want from your brand if you do not ask them? Conducting pre and post campaign research will not only provide brands with lucrative insight but it will also provide them with the evidence to justify the money and time spent in this market, revealing its true potential.
If you would like to find out more from Tim's keynote presentation, please get in touch.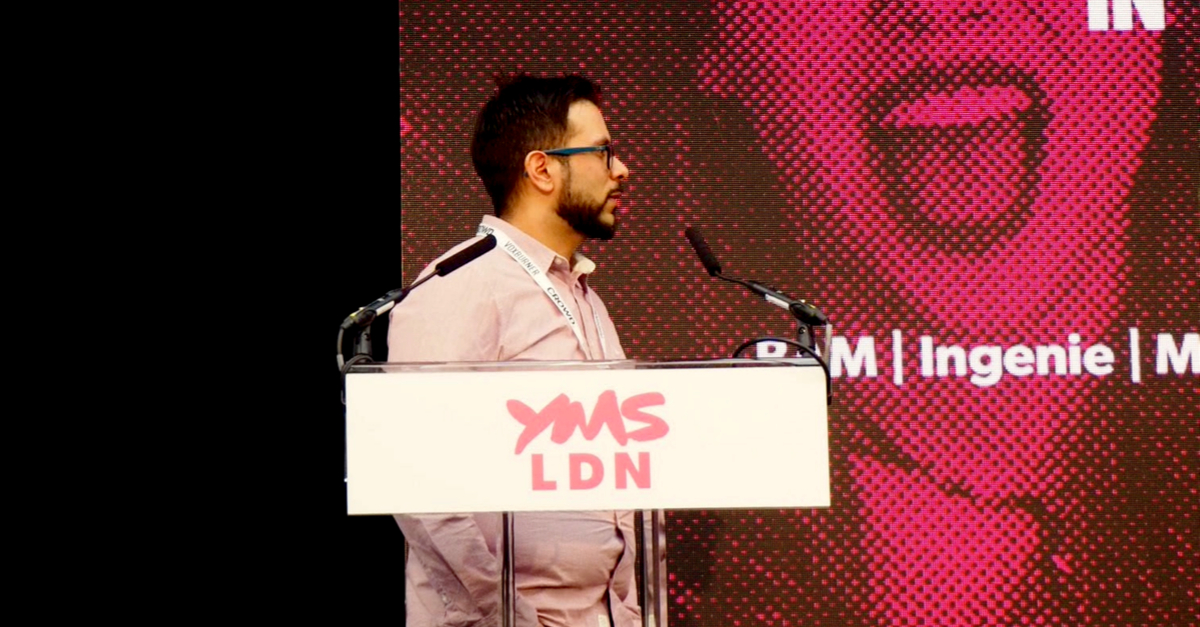 Making the unsexy sexy – Mark Hodge hosts an intriguing discussion
Mark Hodge hosted an inspirational panel session that discussed "Building Brand Love in an Unsexy Industry". On the panel were brands from industries such as finance, healthcare and insurance. Brands that don't always scream youth market, but who have successfully built brand love amongst young people and engaged them using clever campaigns.
The discussion was insightful and thought provoking with real life examples of how these brands became more attractive to the youth market and how they achieved their engagement objectives.
Want to know how you can build brand love? Check out our latest blog – "Making the unsexy sexy: A guide to building brand love".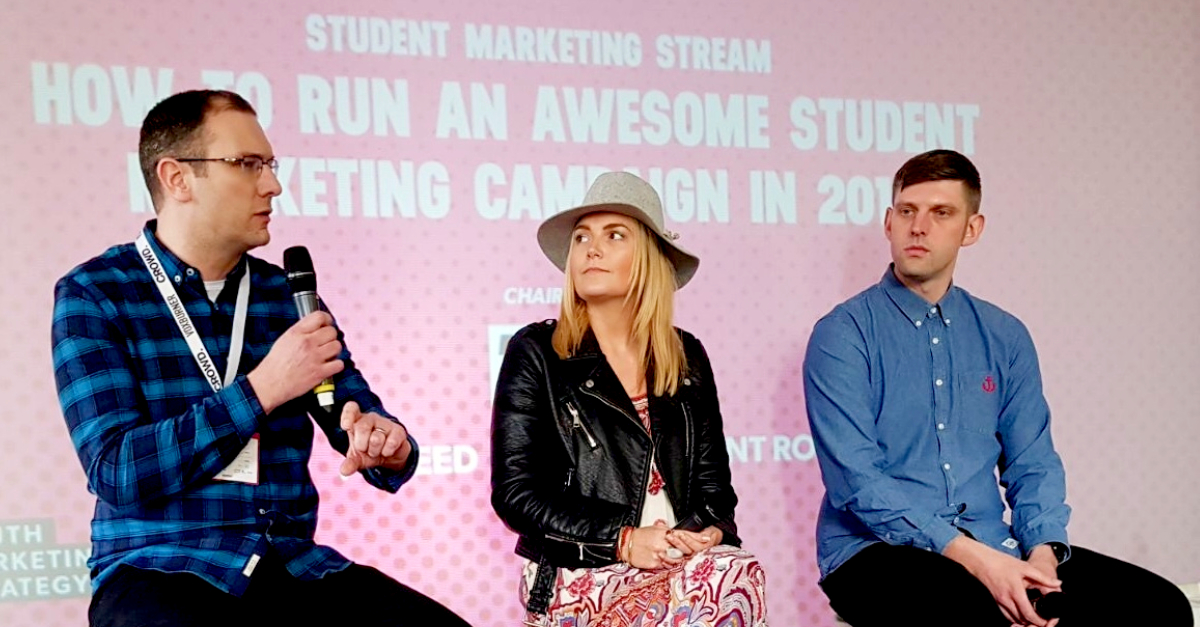 Ian Pain reveals exactly what it takes to be awesome
Ian Pain, Director sat on a panel of industry experts to provide his advice and expertise to brands on exactly what it takes to run an awesome student marketing campaign.
The panel spoke about what brands need to do to achieve awesomeness in the student market, providing insight and live examples. However, Ian revealed it is definitely not a case of one size fits all. What works for one brand, will not necessarily work for another. Ian took us back to the beginning and explained the importance for brands to understand their objectives and what they want to achieve in order to execute an effective campaign. At BAM we work closely with brands to understand their objectives and formulate the most effective route to market bespoke to their brand.
Want to see some examples of brands being awesome? Take a look at some of our latest case studies.
Mic Drop
So that concludes the Youth Marketing Strategy for another year.
Want more? Can't wait till next year? Get in touch with our team. We are industry experts and can provide you with all the help, advice and guidance you need to crack the youth market.
In the meantime thank you to everyone involved… until next year!