Why student nights deserve the limelight
When it comes to youth marketing, Freshers Fair's are often top of mind. However, this isn't the only route you can take to see significant results.
Offering businesses from every sector extensive brand exposure and the chance to be seen by the youth masses, Student nights are the perfect opportunity to engage with consumers at events with a more than high footfall! Also known as a Student Lock-in, brands have the opportunity to occupy stands, spaces and stalls at shopping centres across the UK and beyond, positioning themselves in prime student territory with large crowds eager to find out more about just what they have to offer.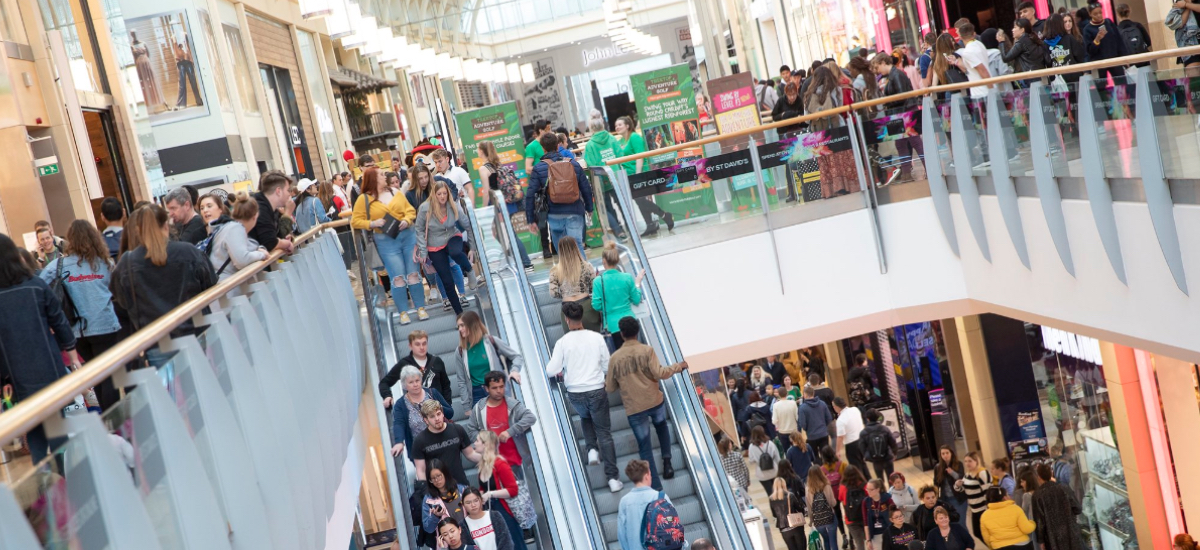 Enabling face-to-face interactions with this desirable target market, brands are encouraged to offer students more than just a conversation, with St David's Dewi Sant, Cardiff's biggest shopping centre being no exception. Understanding the power and impact of an effective activation, St David's annual Student night offers the youth market the most engaging, interactive and unique  experiences, combined with special offers, product sampling and so much more. 
With the yearly objective of creating a fun and exciting ambience for all students, Wales's busiest shopping venue is filled floor to floor with branded activations for the unmissable student event. From the well known Greggs Lucky lockers to the mountains of freebies on offer, the experiential activations displayed by brands year after year play a significant part in enhancing brand reputations while simultaneously increasing brand awareness among the target demographic. 
In addition to extensive brand exposure and being a welcome alternative from the saturated freshers fair, Student nights are an effective route for gathering invaluable data, whether this be qualitative or quantitative, Student Lock in's can take care of all of your market research needs, without the need for clinical and impersonal research methods and with tens of thousands of students passing through shopping centres in a matter of hours, these events really are an opportunity to be seized with both hands.
If you want to know more or want the help of one of experts for your Youth Market Strategy, get in touch with the team!