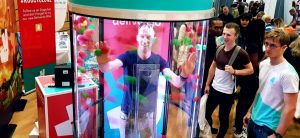 10 Must-Have Tools for Unforgettable University On-Campus Activations: Unleashing the Power of Youth Marketing.
Hey there, fellow youth marketing enthusiasts! Are you ready to dive into the world of on-campus activations and tap into the boundless potential of the UK student market? You've come to the right place! In today's blog, we'll share our top 10 tools to help you create unforgettable on-campus experiences and empower you to connect with UK students on a deeper level. So, without further ado, let's get started!
Geofencing Technology:


Maximise your on-campus reach by utilising geofencing technology. By creating a virtual perimeter around your target area, you can send targeted push notifications to students' smartphones, alerting them of your event or promotion in real time. This is a fantastic way to increase foot traffic and face-to-face interactions with potential customers.

Snapchat Filters and Lenses:


Snapchat is a popular platform among UK university students, making it an essential tool for youth marketing. Create custom filters and lenses for your on-campus activation to encourage user-generated content, boost engagement, and create a buzz around your event.

Interactive Displays and VR/AR Experiences:


Capture students' attention with interactive displays and immersive VR/AR experiences. These technologies allow you to create a memorable and engaging activation, increasing the likelihood of students sharing their experiences on social media and spreading the word.

Influencer Partnerships:


Partner with local UK influencers and student ambassadors who can amplify your message and help promote your on-campus event. By leveraging their social reach and influence, you can create a strong sense of authenticity and trust among the student community.

Mobile Event Apps


Develop a mobile event app to streamline the on-campus activation experience for students. Provide them with important event information, real-time updates, and interactive features encouraging participation and engagement.

Gamification and Contests:


Gamify your on-campus activation with fun contests and challenges to drive student participation. Reward students with exclusive offers, discounts, or even branded merchandise for their involvement. This will help you create lasting connections and brand loyalty.

Social Media Integration:
Integrate your on-campus activation with social media channels to generate buzz and foster community. Encourage students to share their experiences, photos, and videos using a custom event hashtag to drive engagement and promote your brand.
Creative and Engaging Content:
Develop visually appealing and shareable content that resonates with your target audience. This could include eye-catching infographics, interactive quizzes, or engaging videos that help showcase the unique value of your product or service.
Data Collection and Analytics:
Make data-driven decisions by collecting and analysing key metrics from your on-campus activation. Understanding what resonates with your target audience will help you optimise your approach and increase your chances of success in future campaigns.
Sustainability and Social Responsibility:
Demonstrate your commitment to sustainability and social responsibility by incorporating eco-friendly practices and supporting local UK causes within your on-campus activation. This will help establish a positive brand image and foster a sense of goodwill among students.
So there you have it, folks! Our top 10 tools for creating an unforgettable and impactful on-campus activation within the youth marketing industry. By leveraging these tools, you'll connect with your target audience on a deeper level and increase brand awareness, engagement, and loyalty among the next generation of consumers.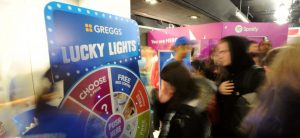 Remember, the key to unlocking the power of youth marketing lies in building meaningful connections and providing value that resonates with students. With these tools in your arsenal, you'll be well on your way to success in the exciting world of on-campus activations across the UK!
Stay updated on the latest trends and insights within the youth marketing industry, and be ready to adapt your strategies as needed. This will help you stay ahead of the curve and maintain a competitive edge in this ever-evolving landscape.
Happy activating, and best of luck in your on-campus university activations!