tantalising tastebuds on the teppvanyaki tour
this is
Wagamama

history

Wagamama have always recognised the value of the youth market, but for their latest campaign they wanted to really make an impact on this lucrative demographic. Their key objectives were to raise their brand equity and boost student custom in their restaurants.

Over recent years Wagamama has attended University Freshers Fairs in their quest to increase their student consumer base. Freshers Fairs are a fantastic opportunity for brands to engage with students on mass at a time when they are open to experiencing new brands. On the flip side Freshers Fairs can be costly and overcrowded. Wagamama decided that they wanted to conduct an onsite experiential campaign out of Freshers, still within the key 1st 100 days. This option would allow Wagamama to make a statement on campus and dominate the full attention of their target market.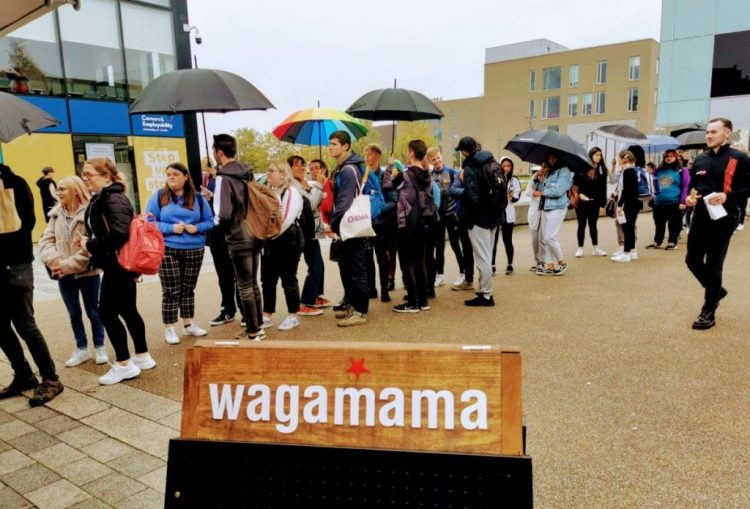 With this in mind, Wagamama approached BAM for our expertise in youth experiential marketing. We were asked to develop concepts for engaging sampling experiential activity that would captivate their target audience and create a truly memorable experience. As our research has shown, students love a freebie and more importantly that like to try before they buy, which is why sampling is the most effective way to encourage students to try something new and as a result increase their consumer base. 
BAM got to work to brainstorm potential experiential ideas. The ultimate aim was to drive students into the restaurants, so we decided that we needed to bring the Wagamama restaurant to them. A fully branded sampling vehicle was the perfect option. Equipped with a fully functional kitchen, Wagamama chefs would be able to whip up a storm, impressing students with their tasty cuisine. A branded vehicle certainly made a statement, but with the extra space available on campus outside of Freshers, we wanted to take full advantage and go bigger! We considered setting up various styles of seating and dining areas to accompany the vehicle, however with the knowledge that students like to "eat on the go" we opted for 3m tall feather flags and an oversized armchair for selfie loving students to enjoy.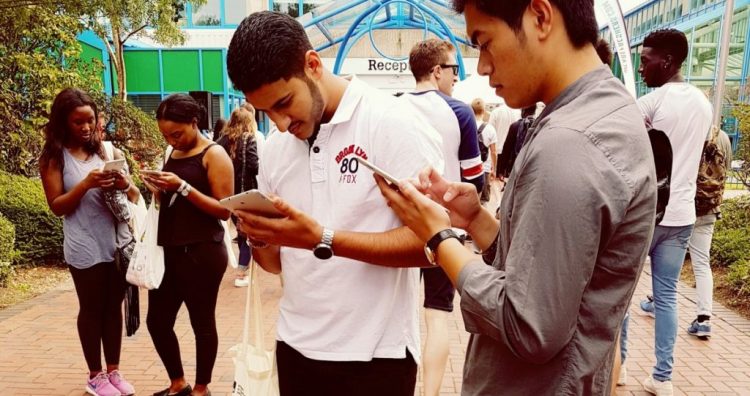 execution

The 'Teppvanyaki Tour' was set and the team headed out across the UK to a total of 17 University campuses. Students flocked in and were invited to try Wagamama's vegan yakisoba noodle dish. These hot fresh noodles were a crowd pleaser and ticked all the boxes for increasingly health conscious youth market.
Now that students had the taste for Wagamama's, we needed to add the final piece of encouragement for them to visit their nearest restaurant. We recommended Wagamama to distribute a voucher along with the free noodles, which would offer students an enticing buy one get one free offer on main meals.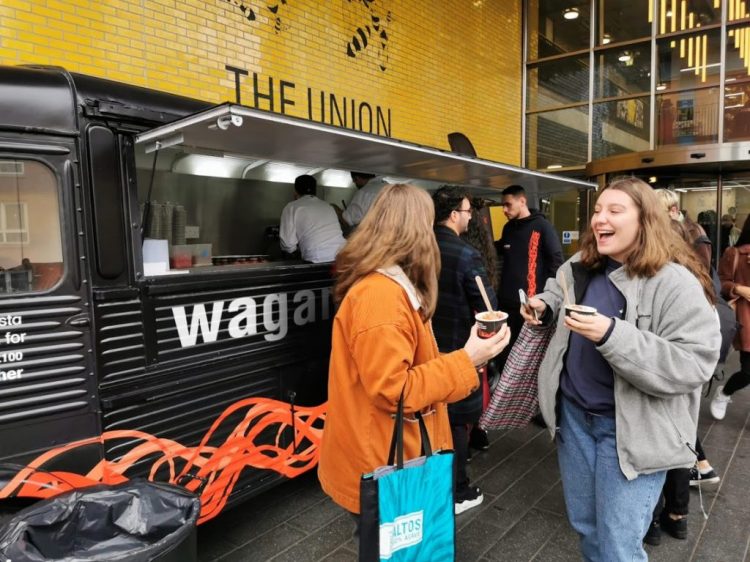 outcome

Students simply loved the Teppvanyaki tour, with Wagamama serving an average of 1500-2000 portions per location. The campaign was a complete success. Wagamama's inhouse team are currently tracking the redeemable vouchers for quantifiable results on the success of the campaign, but it is safe to say that Wagamama left a lasting impression on thousands of young future life-long consumers across the UK. We look forward to seeing how the next campaign will shape up for Wagamama as they continue to make their mark in the student sphere.