How video strengthens a marketing campaign
We all know by now that video is an important asset to include in your campaigns. In fact, it's predicted that video will represent 80% of web traffic by 2019 (Moz). Including video as part of wider marketing campaigns helps to increase the audience reach and engagement in many ways. You can also increase reach further with your videos by optimising and promoting them too. You will often find that a video can help to tie a campaign together; whether it explains a competition, is a promotional video or describes the aim of the campaign, it can help to be a focal point for your audience who want to find out what the campaign is all about.
Choosing your channels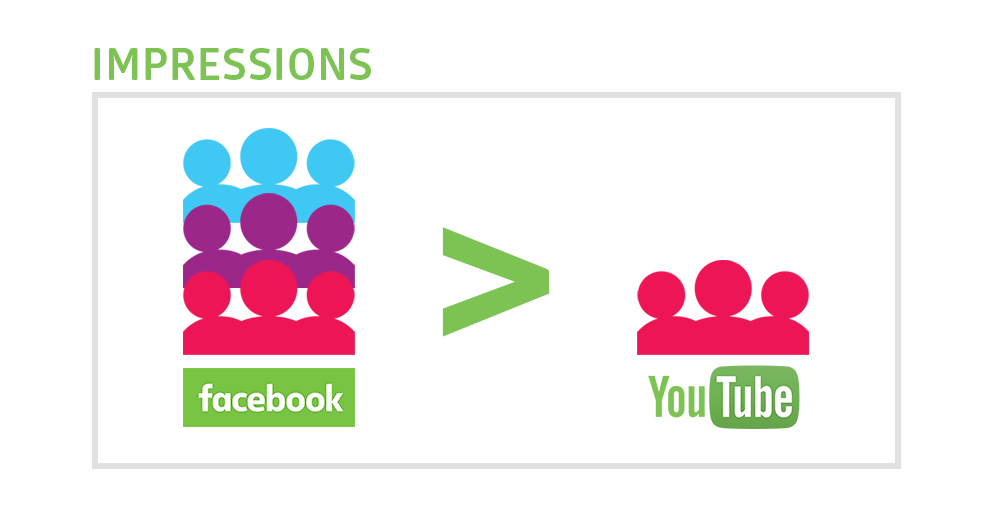 Once your video has been created and you are ready to go, you're faced with the decision of where to promote your video to get the best reach. Where are you going to find the largest audience? And where are you going to get the best ROI? The first answer to jump into your mind will likely be YouTube, but you'll find now that Facebook is a strong competitor for native video. Facebook has been prioritising video content on newsfeeds for a while now, meaning that people that like your page are more likely to see video content from you in their feeds than text or image-based content. Also, another selling point for uploading natively on to Facebook is that if you decide to promote your video on the social channel you will see greater results and a wider reach for a smaller budget (when compared to YouTube). Facebook videos get more impressions and more views at a lower cost (Moz). Facebook wants to drive the success of video advertising on the site and as such has made a number of developments to further entice advertisers, such as 360-degree video and Facebook Live.
Increasing view numbers and engagement
Another element to be aware of on Facebook is that adding subtitles to videos has been proven to increase the engagement rate. Facebook users will scroll through their newsfeeds and when videos auto play they don't play with sound; adding captions is a great way to instantly grab attention and increase video views, as often people will not be in a situation where they can watch the video with sound. Again, as Facebook knows videos with subtitles are so successful, the platform further prioritises these in newsfeeds. It is worth noting that there has been some debate regarding Facebook's attribution of views, with many brands and advertisers seeing incorrect or inflated data. Also, Facebook counts views at 3 seconds whereas YouTube counts a view at 20 seconds, which can inflate the reach and impressions on Facebook. It is more beneficial to track unique views in this case as this is more valuable – especially if your objective is to raise brand awareness, which is often the case.
Video is also great for SEO

So, while Facebook is the platform to use for a wider reach in terms of greater views and return on investment you don't want to neglect YouTube, not least
because it is linked to the world's largest search engine. You'll instantly increase the reach of your video having it posted on two platforms, but you'll also increase the chances of it ranking in Google, and ranking higher in YouTube search – which is invaluable if you are looking to engage a younger demographic.
You can improve the Google ranking of your video, which will help to make your video discoverable by more people. You can do this by optimising your videos with keywords, tags, transcriptions, end cards, annotations, and a rich and engaging title. YouTube videos often show up at the top of Google search results, so if your video matches the search term and has gained enough views it may make it into the first page of results! Win!
Cross-promotion is key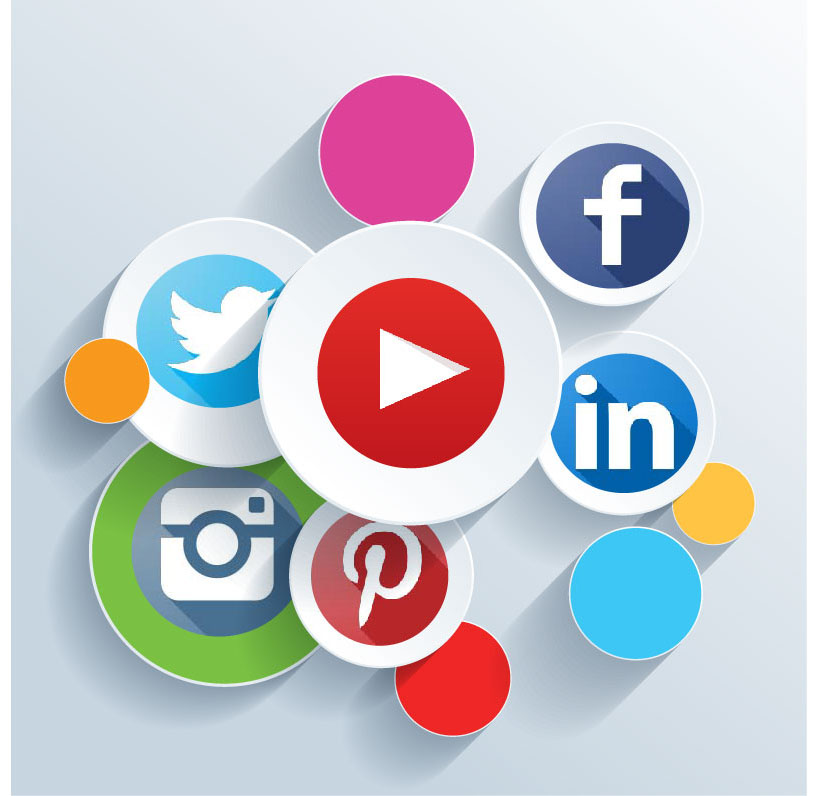 There is also the option to upload videos natively to other social channels, such as Twitter and Instagram, which will further increase the organic reach and give more options to explore other paid promotion routes. These channels are working to improve their platform for video results but at the moment it seems to be key sectors that are finding their videos working well on these platforms. Beauty and style videos are finding their footing on Instagram, while Twitter is currently pushing live content and sports videos with a partnership with NFL. Twitter themselves tell us that video on Twitter is viewed 4 times more than other content on the platform (Twitter at SM London Live). Using other channels, like e-newsletters for example, also help to increase viewership and convert engaged fans from your database into new followers on social channels and subscribers on YouTube.
It's important to review your insights on your videos' performance across all channels to get a feel for what works for your audience and what doesn't. This should help you to optimise your videos for future campaigns and therefore reach a larger audience with a more engaging video.