Coming to BAM seeking our expertise and connections in the market to identify and secure the very best university locations across the UK, Clarins have become another prime example of how utilising BAM's services for just one element of a wider campaign can truly help ensure amazing results.
Taking their products directly into the hands of students, the My Nature, My Clarins Campaign showcased the brands latest line of ethical, plant-based skincare products aimed at an 18-29 audience, with students being a core consumer target for this eco and vegan-friendly line.

Founded in Paris in 1954, this French staple has segmented its formula for success in the UK over the decades, offering quality beauty products at an affordable price.
Whilst Clarins have a typically older demographic, their new line addresses the ethical concerns felt by students, while still remaining value for money, two offerings that make My Clarins continuously appealing to the younger market.
To spread the word of their exciting new range Clarins attended 14 campus locations across the UK from Exeter to Edinburgh across the month of March.
BAM were charged with sourcing, booking and coordinating the experiential spaces across the nationwide campaign.
For their first venture into the world of marketing face-to-face on campus, Clarins required a large outdoor space at each location, big enough to comfortably accommodate their impressive 8.3m decked out Airstream. Our connections and relationships with student bodies enabled us to successfully secure the space required at every location of the tour.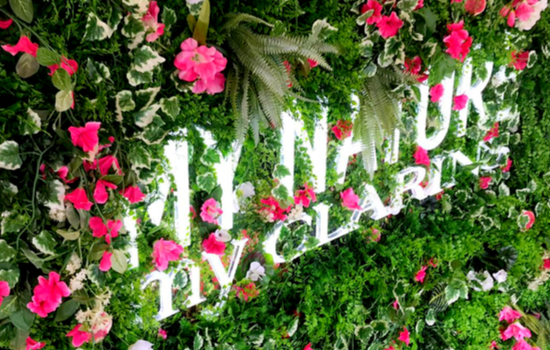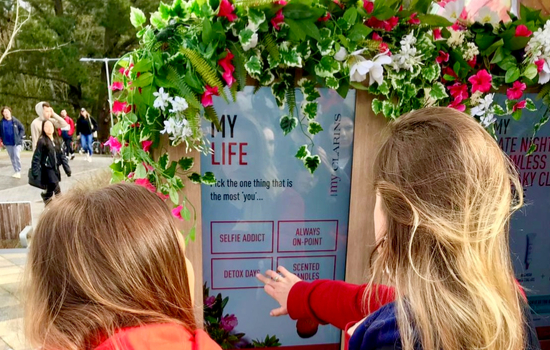 From the visually stunning airstream, Clarins distributed exciting goody bags filled with free samples of their new range to lucky students on campus who were eager to get their hands on the latest skin care.
They also provided students with free smoothies ingeniously made from the ingredients used in their products. With the addition of two interactive digital screens, the Clarins campaign quickly became the talk of the campus!
This is a classic example of how to make a big impression on campus, driving the brands product and message into the heart of the student market. We love working with and supporting iconic brands who understand the value of this exciting market and we look forward to further building our relationship with Clarins in the future.