making connections for sweet success
this is
National Express

history

Coming to BAM seeking our connections in the student market to identify and secure the best university locations across the UK, National Express have become another great example of how utilising a selection of BAM's services to complete elements of a wider campaign can help deliver fantastic results.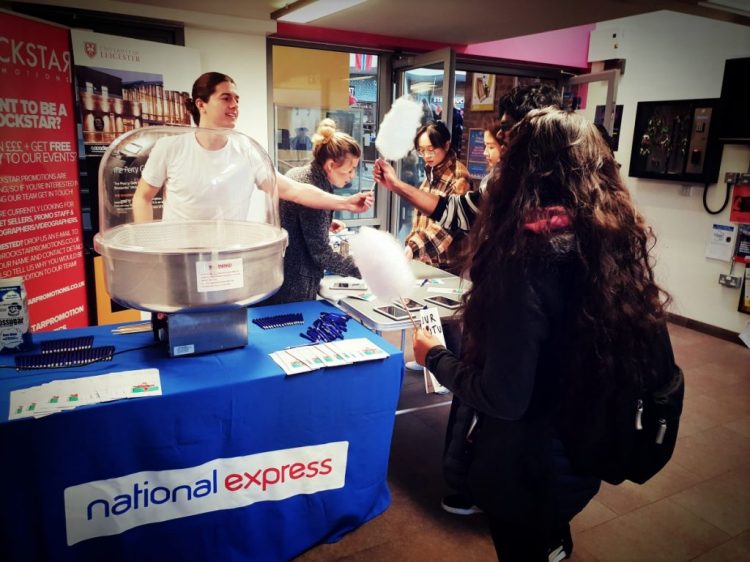 execution

Bringing candy floss machines on campus and delivering this sweet treat directly into the hands of students, the National Express Campaign encouraged students to visit the stand to receive this free pick me up in return for an email address, while also informing them on the brands latest travel offers.
National Express believe in simple savings for young people, offering those aged between 16-26 as well as full-time students tailored offers including ⅓ off all Standard and Fully Flexible fares, something students were keen to take advantage of after finding out about these deals!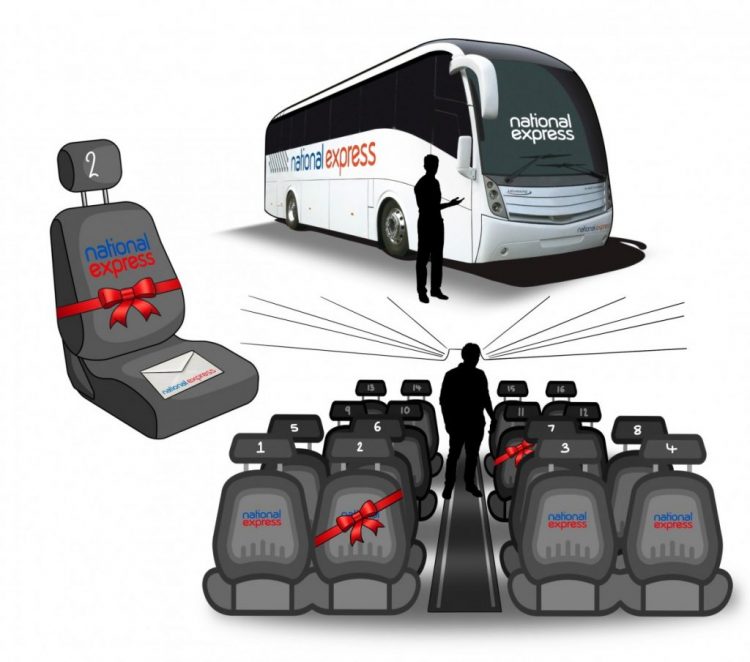 To spread the word of their enticing offers National Express attended 5 campus locations across the UK from Brighton to Leeds with 7 months of activity from November to May.
BAM were charged with sourcing, booking and coordinating all experiential spaces across the nationwide campaign, along with managing all campaign staff and logistics, ensuring the campaign ran smoothly from location to location.
BAM were also responsible for successfully securing media packages for National Express at:
Brighton
Liverpool Guild
Liverpool John Moores
Leeds Beckett
and Oxford Brookes
on a wide range of media, from Refreshers Fairs to digital screens to social media and beyond.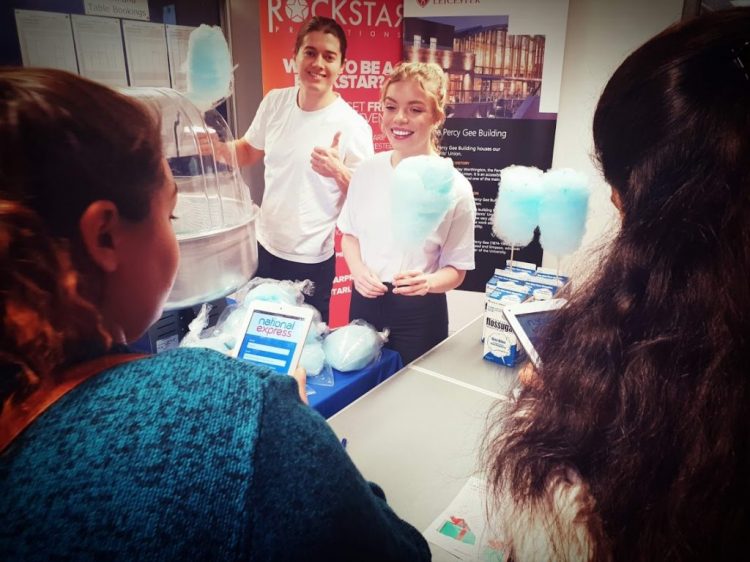 outcome

With an average of over 300+ sign ups per day of activity, this National Express campaign saw impressive traction and has become a great example of how a well orchestrated campaign can make a big impression on campus and more importantly leave a positive lasting impression with students.
At BAM we love working with and supporting iconic brands who also understand the true value of this exciting market and we look forward to continuing to work with National Express in the near future.