Kazakhstan – An untouched market
For those who follow BAM's adventures you will be well aware that we are frequent visitors to the land of Kazakhstan, working with our friends at Burger King helping them to crack an untouched student market. As we enter our 3rd year of consultancy with this renowned brand, it was time to take things up a notch.
Over the past few years we have been working hard to lay the foundations to ensure Burger King are best place to reap the rewards of what we know is a lucrative market. Having never targeted the student market before, BAM had to ensure that everything was in place and ready for their first ever experiential launch.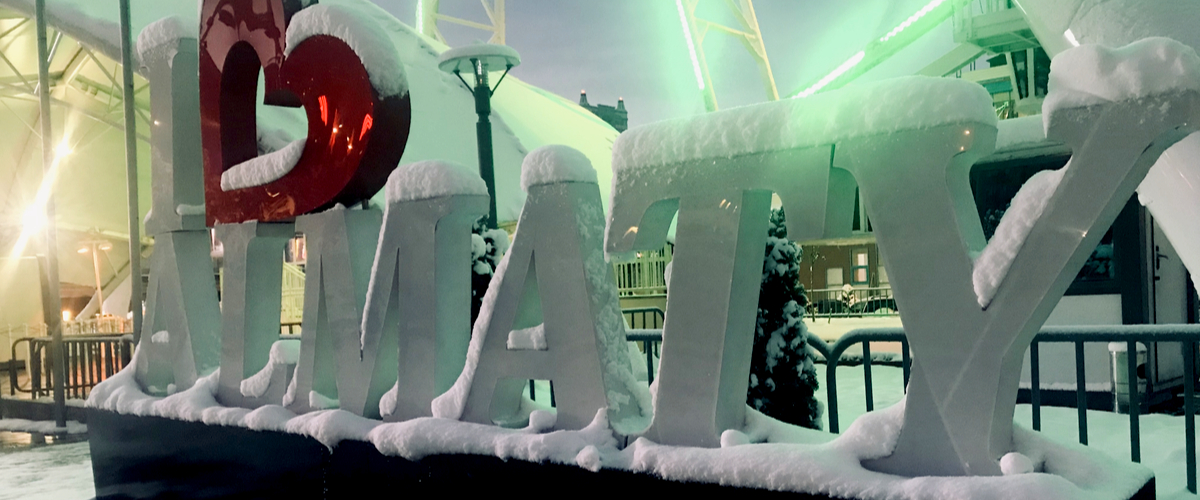 Whilst onsite experiential may seem like a glaringly obvious marketing channel to reach students here in the UK, over in Kazakhstan, campuses are untouched by brands. It was time to break new ground and take the Burger King student campaign on the road.
There was no time to rest, our team had to fully maximise the time we had. First on the agenda was to fully brief and train restaurant staff to ensure they were on board and understood the concept of the campaign so that once our promotional activity started to drive students into restaurant, they were primed and ready to continue the experience through their service.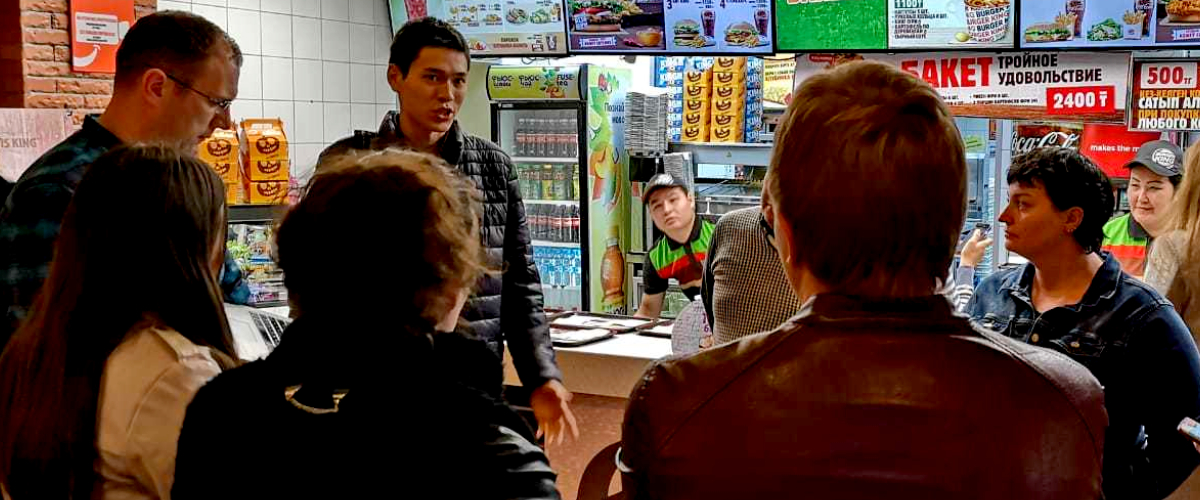 What was the concept? Building on the success of the King Flip coin, our aim was to increase the number of King Flip Coins in circulation. The King Flip Coin is essentially the gateway to amazing student discounts, offers and giveaways. However in true BAM style we simply do not just give them away, we wanted students to physically interact with the brand to create a lasting impression as a value exchange. As this is the first activity of it's kind we wanted to keep it simple yet successful, something that the spin to wheel has a proven track record of.
With everything ready and an abundance of prizes to give away, we hit the road. Targeting 4 University campuses, shopping malls and even setting up in Burger King restaurants the campaign was in full motion. Having not seen anything like this before, students were excited and yet just a little bit suspicious, not quite believing that they were going to win something on the spot with many claiming it must be too good to be true. The proof is in the pudding as they say and so as we directed the students loaded with their branded freebies and vouchers to the nearest restaurant, we knew they were going to be pleasantly surprised.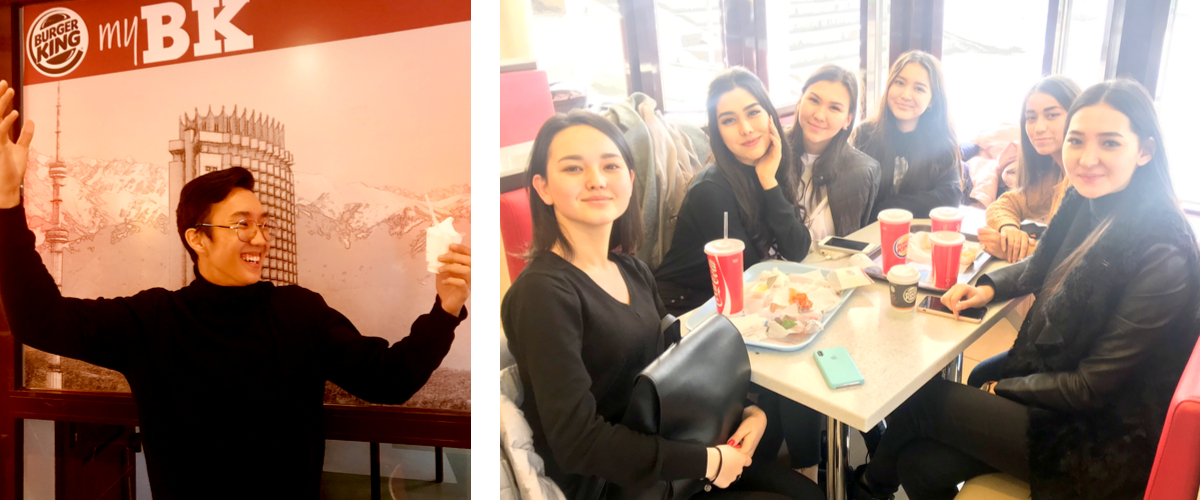 The science is simple, students love to be made to feel special and simply love freebies. Wherever you are in the world this will always be the case and this was proven in Kazakhstan. Students flocked to the stand wanting a chance to win a prize and claim their voucher. Within this short space of time of live activity, over 2500 students interacted with the brand and played the Spin To Win game. A fantastic start to the campaign and a boost to Burger King's student email database, which is essential for continued engagement and marketing.
Interactions are one thing, redemptions are another. Driving students into restaurant was the ultimate goal and so true success lay in the redemption figures. Hundreds of student headed straight into the restaurants to redeem their voucher, resulting in a redemption rate of over 50% whilst restaurants also experienced significantly higher spend rates from students as they redeemed their free treats. Burger King had officially landed in the student market.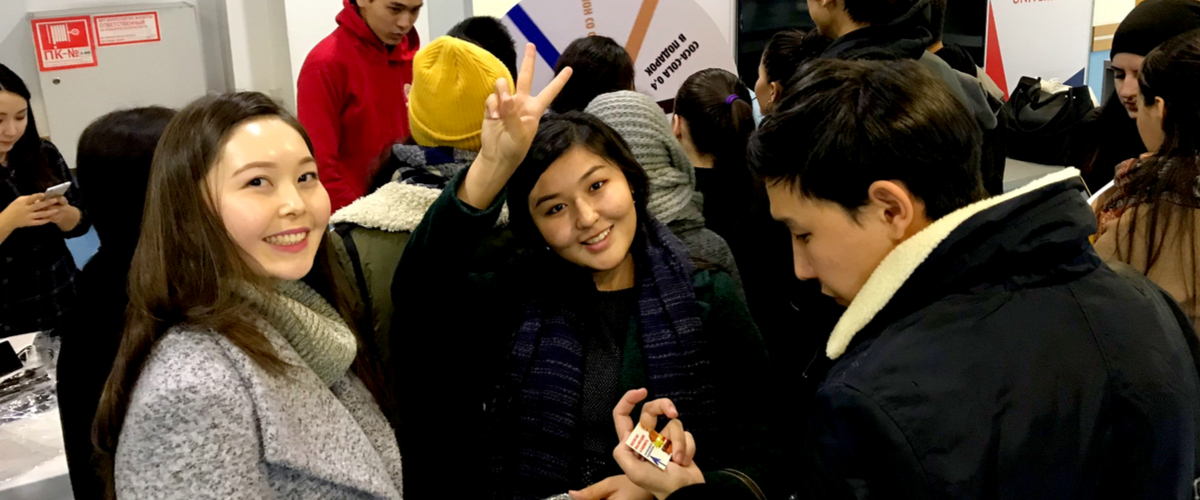 Making the most of the opportunity to engage with students on mass, we ensured that the secondary message of the campaign was also deployed. The Burger King Brand Ambassador campaign needed new recruits and we were on the hunt for the very best students to apply. Sure enough applications rolled in as students jumped at the chance to work for this super brand.
Burger King were still new to the world of Brand Ambassador's, so we used our extensive experience and knowledge of running these programmes to kick start their campaign for 2018/19. Utilising every second of our time we vetted, interviewed, selected and trained budding Ambassadors providing Burger King with 9 enthusiastic students to get the ball rolling.
Before we left we set out a strategic plan for the Burger King Team to deliver over the following weeks to continue to amazing work and success we had seen during our visit. Experiential activity is our bread and butter, something we live and breathe here is the UK. It was an absolute privilege to share this expertise with our friends at Burger King, propelling them to become the leading brand in the student sphere.
We are already plotting how to up the ante for phase 2 of the campaign where the BAM team will be back in Kazakhstan in early 2019. So stay tuned for more firsts and adventures in the country that is fast becoming our new home from home.