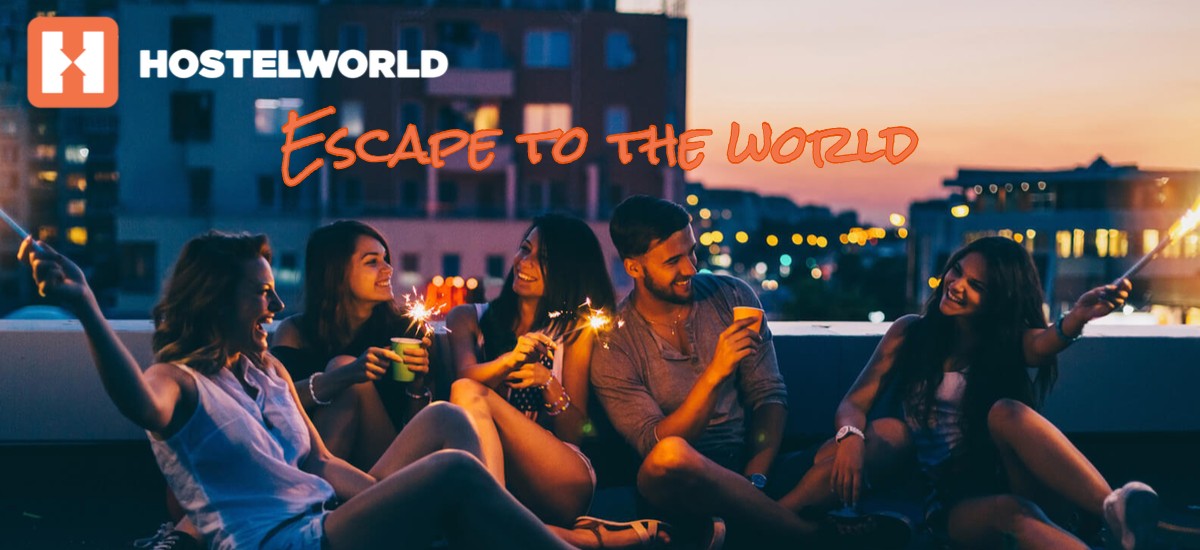 HOSTELWORLD's "Escape to the world" campaign

BRIEF
Hostelworld, the world's number one hostel booking website, is the leading provider of online reservations for the budget, independent and youth travel market. In the summer of 2014, Hostelworld turned to BAM to help facilitate the UK part of its global 'Escape to the World' campaign. The campaign involved launching a fantastic competition to win 3 all-expenses-paid trips of a lifetime. Our objectives were to:
Drive entries to the 'My Awesome Escape' competition, collecting at least 50,000 UK student email addresses

Increase brand awareness and engagement with the Hostelworld brand among the student market
APPROACH
With vast experience of the student market, we knew there was a great opportunity to build excitement and brand awareness as well as generating valuable student email data. We designed a creative and strategic multi-channel approach:

Pre-registrations
Making use of 'opt out' permissions on relevant student events in May, we were able to email with permission, inviting students to enter the Hostelworld competition

Incentivising Students' Unions
We created the Hostelworld Union Challenge, where Students' Unions could compete to gain the most student entries for a chance to win an awesome prize. Sixteen Unions battled it out to win a selection of cracking prizes, including a 30ft inflatable cinema screen with projection system. The Unions used their full range of media, from student email sends to display, online, and social channels, with BAM supplying artwork for all their needs. Each Union had a designated landing page, and a BAM-built platform to track entries from each Union.

Delivering fun and brand recognition for Hostelworld was as important to us as email data. As such, our promo teams visited a selection of university campuses, summer balls and graduation events armed with green screens, inflatables and silly props for students to take Hostelworld-branded photos of themselves in exotic locations. Students simply had to enter the competition to join in the fun, photos were posted on Twitter, and shared widely on social media by the students themselves.

Media Drive
Official student email databases
We pushed emails through our collection of official student email databases, which exceeds 500,000 addresses.
SMS messaging
Based on geographical location, several thousand targeted text messages were sent directly to FE/ HE students.
Online advertising
Targeted web advertising helped build presence online through a network of the most popular student-related websites in the UK and overseas.
Social media
A selection of the most popular student-focused social media channels were utilised which included official Students' Union accounts and other highly popular student social media pages.
Brand ambassadors
Our own brand ambassadors took to the ground in selected UK universities and were tasked with using their personal social media feeds in a race against the other reps to achieve 2,000 entries.