Freshers Fairs – Is the event dead or alive?
For many years now, brands have always asked us the question – are Freshers Fairs worth attending? Here at BAM, we find that some of the large brands dip in and out of fairs but when they dip out, they really do see a negative effect. But why do they dip out? I think this is due to the fact there are many myths that face to face marketing is dead because millennials spend all of their time online, but they are wrong!
Yes, brands are turning to digital marketing but our recent survey showed us that only 40% of students would prefer to receive offers from brands via social media which includes video. Is this a real substitute for face to face marketing?
Freshers Fairs are very much alive and kicking with hundreds of thousands of students descending on fairs throughout September / October every year. BAM attended over 90 Fairs in 2016 from Edinburgh to Dublin to Exeter and everything in between. Whilst we were there we thought it would be a perfect opportunity to survey students, finding out what they truly think of the fairs and why then attend.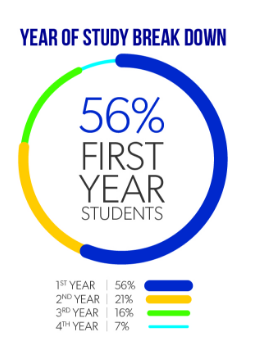 The 'Freshers Fair' is an event designed to target students in their first year arriving at University but only 56% of students who attended the fairs were actually first year students. Is this a good or bad thing for brands? Surely this can only encourage brand engagement providing another opportunity to build your brand with second and third year students? With this in mind brands should think about returning students as well as newbies when considering their brand message.
Out of the students that we surveyed, a whopping 67% attended the fair for freebies followed closely by student life at 48%. If you are planning on attending a fair this year, make sure you have plenty of cool freebies to hand out and students will flock to your stall. Amazingly, over 90% of students said they would return next year, proving for sure that Freshers Fairs are not dead.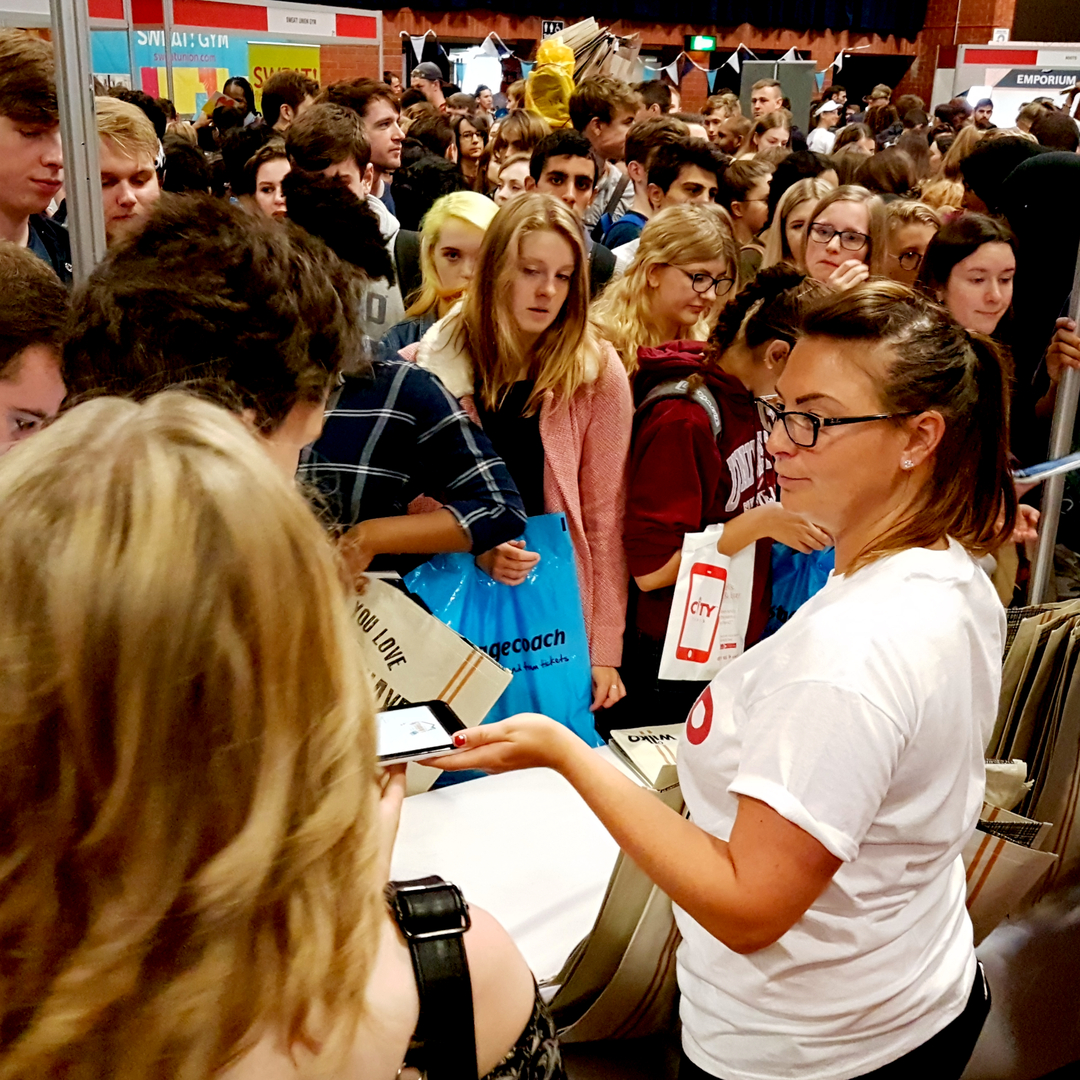 We found that 24% of students are not familiar with key student brands, therefore promotion at the beginning of the student journey is paramount. This is further supported when 54% stated they would buy from these brands after interacting with them during the freshers events. Don't make the easy mistake of thinking that all students are the same and know your brand.. Students are a huge cross section of society and come from all corners of the world so bare this in mind when planning your student marketing.
In my opinion, Freshers Fairs are very much alive and a fantastic marketing opportunity to capture students who first arrive at University. After all, they are making purchasing choices for the first time and could become a lifeline customer of yours.
With an estimated 2.4 million students studying Higher Education in the UK with a spending power of over £15 billion, this is a demographic not to be ignored.
My advice – don't delay, book your Freshers Fairs today!
Written by: Ben Bestford, Head of Media Partnerships, BAM Agency Ltd