4 ways to enhance your Freshers campaign
If your brand is looking to target students there's one event you instantly think of to get your brand seen. The event which students flock to in the hope of freebies, yep, the Fresher's Fair! It's your main port of call when your brand needs to get in front of a university audience, but your promotion shouldn't stop there. There are lots of opportunities that you as a brand can get involved in to promote your Fresher's Fair activity and further enhance your campaign to keep the conversation going!
Student Discount Events at Shopping Centres
Around Freshers and throughout the year there are always big shopping centre student events that allow students to shop with big discounts during and after hours. These shopping events are extremely popular, seeing thousands of students through the doors, and with discounts usually around the 20% mark it's a great chance for students to bag a bargain from their favourite brands.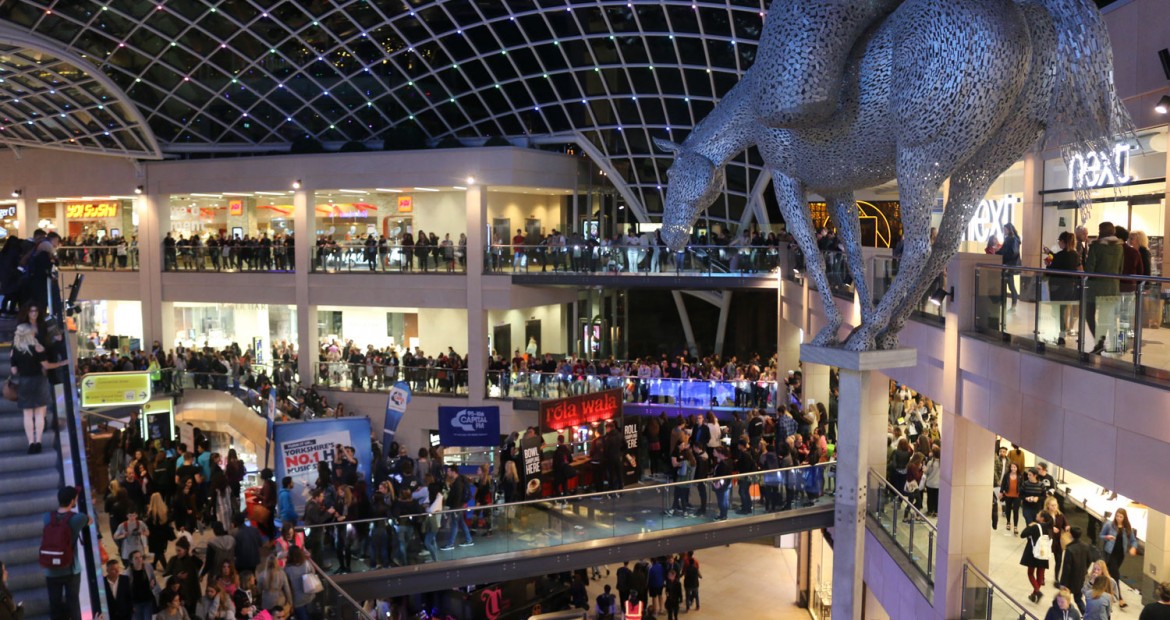 Sponsoring a student event is often a popular choice for brands as it can provide great exposure, particularly as they are heavily flyered and promoted on social media. The most successful brands include experiential activity to engage students; hosting an interactive game with the chance to win prizes for example, which easily lures students, ensuring they remember your brand name.
Social Media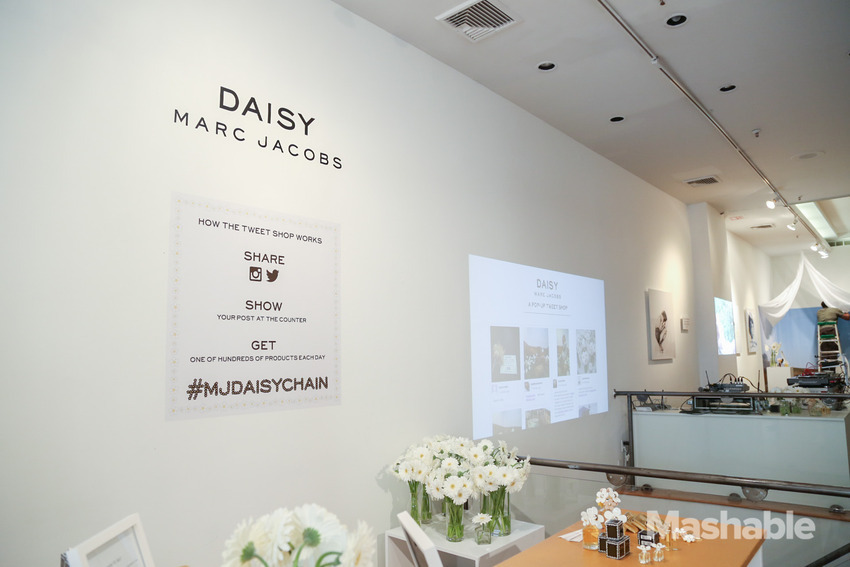 Social media, as everyone knows, is essential in promoting your brand online. There are certain ways to make sure you target the right audience; including Twitter chats, advertising, and cross-platform campaigns. Using social media to promote your freshers activity will help raise brand awareness among students and drive more visitors to your stall on the day.
Twitter chats are a great way to provide valuable advice or insight on a given topic, while showcasing your expertise without over-promoting your brand. They are organised in advance so it is easy to spot when they are coming up and prepare some relevant material for them. For example, you might explore a 'freshers' or 'new students' chat to share tips or life hacks you have for students new to university. Be sure to use the relevant hashtags and get involved with any conversations without being too spammy. Following up with people after the chat is a great way to keep the conversation going or get to know people on a more personal level!
Targeting your social media posts with advertising ensures that the right people are seeing your posts and engagement is likely to be higher with results more impressive. This is especially true of Facebook which has a great advertising tool that allows you to target people with specific interests as well as by location.
Creating a cross platform campaign could also encourage more visitors to your Freshers Fair stall. For example, a simple activation such as a student tweeting with your brand's hashtag could allow a student to pick up an extra freebie at your stall. We've seen similar campaigns with the 'Tweet to pay' mechanic, such as this 2014 one from Marc Jacobs.
Emails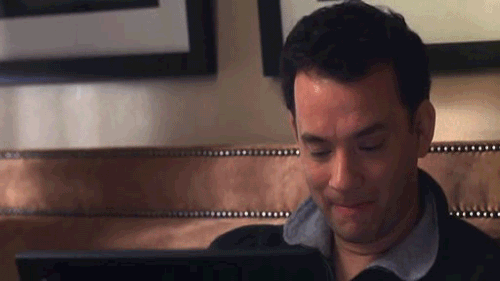 One thing to think about getting involved in around freshers is email campaigns, reinforcing your brand message before and after the Freshers activity. Student's Union and Association databases are clean, pure and are full of genuine student emails, with average open rates above 30% and click through above 10%, access to these databases is invaluable.
It's important to make your mailer stand out to grab attention, as you well know, inboxes can often be overloaded with marketing emails, and although the email will be sent from a trusted source you still don't want yours to get lost. Good first steps are supplying the reader with helpful information, (such as important student calendar dates or tips for giving a good first impression in lectures) or an exclusive deal (here is where you could tie in your social media and real life reward)! Most importantly, think of your audience when creating your mailer and don't overload them with information as it can cause emails to be ignored or deleted without thorough reading and therefore cause your brand to be forgotten.
Other large student gatherings such as balls or sporting events
Keeping your brand in the forefront of students' minds through consistent year-round activity is imperative to reinforce the message from Fresher's Week. You can do this by taking advantage of big events in the student calendar, including seasonal balls and big sporting events such as varsity. Sponsorship or arranging to have involvement at these events can be a solid investment, with guaranteed footfall and lucrative engagement opportunities.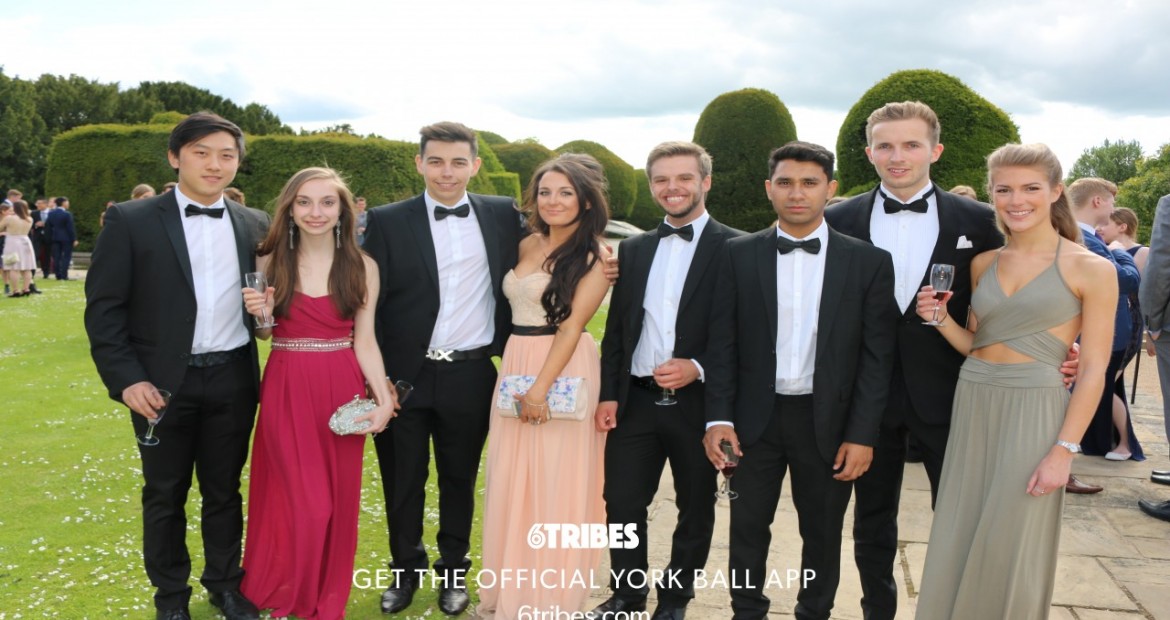 Another popular way to engage with students at these kind of events involves using brand ambassadors, who will help to get your product to stand out among fierce competition. We've found that students tend to trust their peers more than brands, so by deploying on-site ambassadors they can easily engage with students passing by and help to start building relationships.
A dip into authorised guerrilla marketing would also certainly grab attention, whether it's a momentary flash mob, your brands logo projected onto a campus building or something even more creative like this brilliant Coca-Cola campaign!
If you'd like to speak to a member of the team about your upcoming Fresher's campaign just get in contact with us.