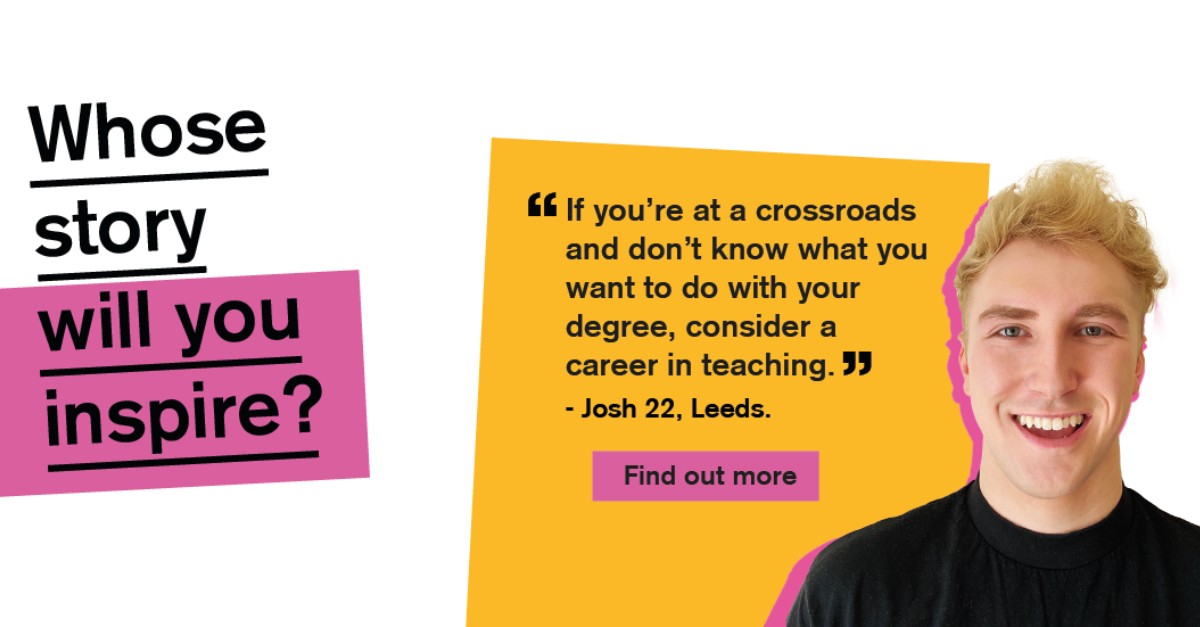 Get into Teaching Digital Campaign
Whose story will you inspire?
There is no question that the last few months have been an incredibly tough time for everyone and students are no exception. For final year students they have found themselves finishing years of hard work online and will be entering a challenging graduate employment market, as many employers are understandably withdrawing job opportunities.
Over the last year BAM has supported the Department for Education with their fantastic on-campus marketing, however with the implications of lockdown and Covid-19 restrictions we had to bring planned onsite activity to a close. However this certainly did not mean that all activity must come to an end. With this in mind we began planning a move to digital marketing to reach students, who naturally have been spending increased amounts of time online. At a time when recruiting the best quality teachers has never been more important, it was critical to continue to communicate the key messages of the Get Into Teaching campaign.
BAM created and developed a fully integrated digital strategy to market the Get Into Teaching vehicle the Department for Education uses to promote all aspects of teaching. From the outset our objective was to inspire students with real stories and showcase the critical impact teachers have on shaping the lives of children. Working with the Department for Education, we focused not only on teaching being a great career, but on the positive impact it makes to so many young people.
With 140 student brand ambassadors already recruited from Universities across England and Wales, we asked them to share their stories and experiences to allow us to identify 3 stories and help create engaging video content which has become the hero content of the campaign. These stories formed the basis for the creation of content across multiple student digital channels providing a coherent message throughout the activity. These real experiences were designed to encourage students to inspire the next generation of stories.
With the country in lockdown we have become a nation of avid quizzers, with friends and families across the UK hosting their very own quiz nights in a bid to stay connected. With this in mind, we formulated a school inspired quiz to be the centre of the gamified element of the campaign, by using back to the classroom school questions, to test students and find out if they 'Think you're smarter than when you were 16?". To drive this campaign into the heart of the student market, we:
Designed and built a series of engaging online quizzes for our student brand ambassadors to share and promote via their social media channels. This authentic peer to peer approach has engaged students in the conversation and provided some much needed fun during these difficult times in lockdown
Secured display media across 20 Students' Union websites
Secured official students union social media channels to share the video story organically to a combined audience of 1.25million
Secured news articles allowing a content approach via 15 student publishers to allow the video stories to expand
Secured adverts within 550,000 official university e-newsletters with a direct call to action to visit the Get into Teaching website
Built highly impactful HTML copy and secured solus email sends to 400,000 students to encourage students to watch the video stories and visit the campaign website to explore the opportunities available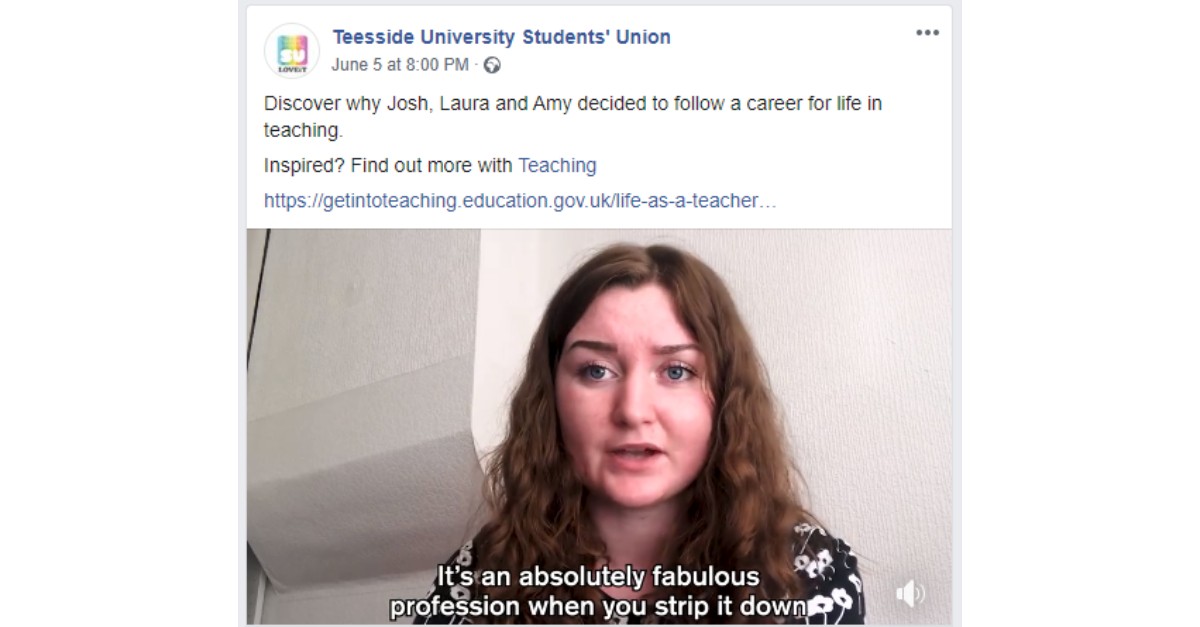 BAM has worked closely with the Department for Education, developing new, fresh, creative content, managing the on-campus campaign from start to finish. The campaign is live and it's delivering positive results and high levels of interaction. Through our campaign management and tracking we are able to monitor and optimise our approach allowing us to retarget messaging whilst we have an engaged audience to maximise impact. We are excited to continue to develop this campaign and engage with the student market.
If you would like to learn more about the Get Into Teaching digital campaign or for more information on how BAM can successfully connect your brand with the student market using the most effective approach, please contact us.