6 tips for marketing to millennials
The millennial market can seem a tricky one to crack to outsiders, with many brands failing to really connect with their desired consumers because they haven't done their research. Making assumptions about your target audience is a common mistake, and can really have a huge negative impact on the effectiveness of your campaigns.
Here are our top six tips to help point you in the right direction and ensure your campaigns meet those objectives
1. They are an extremely diverse generation
Unfortunately a one-size-fits-all approach will not work for millennials. You'll need to take the time to figure out who your target market actually is to deliver a campaign that will appeal to them and achieve great results. Think of it in terms of different market segments within the millennial age group rather than just a singular demographic – after all, they all have different interests; just because they are part of the same age group does not mean they will behave and respond in the same way.
2. They are more connected than ever before
Because millennials have grown up with technology, they are used to being connected with each other, this includes their favourite brands too. They operate across multiple devices and platforms at the same time and are comfortable approaching brands online if they need information or assistance, so make sure your brand is visible in the right arenas.
3. They like to share
It's no secret to marketers that millennials spend a lot of their time on social media. It is a necessity for brands to be operating on key social media sites like Facebook, Twitter and Instagram if they want to reach this group. But also other channels like Snapchat should be part of the marketing mix. Choose social media channels that best represent your brand and the people you're trying to reach. Creating and posting shareable content that millennials can engage with and share online is a great way to generate a buzz around your brand.
4. Don't be a pushy sales person
Because millennials are used to having so much information at their disposal, they might not respond well to a pushy message about how great your products are and why they should buy them. However, this isn't to say that they won't respond well to other people telling them how great your products are. More and more brands are now using influencers to help market their products. Using an influencer that best connects and resonates with your target market is a great way to raise awareness of your brand and what you have to offer. We've found that millennials are much more likely to credit the testimonial of one of their peers over a brand.
5. Message delivery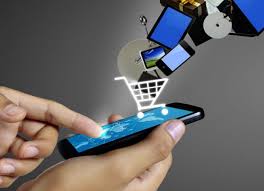 It can be hard to track how millennials are interacting with brands. The introduction of smartphones and portable devices means you can't just assume that people are in their homes using their desktops when they access your site. Your marketing must now be fully integrated, mobile optimised and cohesive to deliver the same message across all channels. This way it will be easier for millennials to receive it as they are always changing between devices.  
6. Loyalty must be earned
Millennials are not as loyal as generations before them and are unlikely to stick with big name brands just because of their status. As millennials have become a major spending power, brands must now accept that they have to win over consumers and keep their loyalty through interaction and engagement.
To communicate with millennials effectively you have to find out what matters to them and what they will respond well to. Marketing is a much more varied process than in the past, so keep these six points in mind when trying to reach them to give yourself a better chance.