Not only sharing a great choice in brand name, Bam Life offer all natural milk drinks that are made with real whole milk in flavours of honey, banana or cocoa. A great product that students will love. Being fairly new into the market, Bam Life came to BAM to seek our advice and expertise on how best to execute an engaging experiential campaign during Freshers.
Nothing beats the engagement and relationships built through face to face marketing, so it was essential for us to nail this for Bam Life and get students talking about their product to increase brand awareness.
Bam Life certainly made an impression on campus with their fully branded truck, equipped with a super sized cow on the back. With plenty of free samples on offer for students there was also an exciting array of prizes to be won, and we all know students love a freebie.
BAM designed and created a bespoke "spin to win" app for the campaign where students would enter their email for the chance to win one of these fabulous prizes:
X2 Killer tickets live

Branded mugs

Snapback hats

Branded t-shirts

Return flights to Ibiza

Flavoured milkshake
Not only does gamification ensure engagement and interaction, but it also means that every student is a winner, so it was a very busy Freshers Fair at the University of Gloucestershire for Bam Life.
The main aim of their campaign was to increase brand awareness and get their milkshakes directly into the hands of students, and that is exactly what we did! Through our experienced promotional staff we distributed a whopping 2,300 samples in just one day and it is safe to say the students loved it.
With their first step into the student market being a huge success, they are looking to continue targeting students with a wider campaign for 2018 and we are very much look forward to working with them in the near future.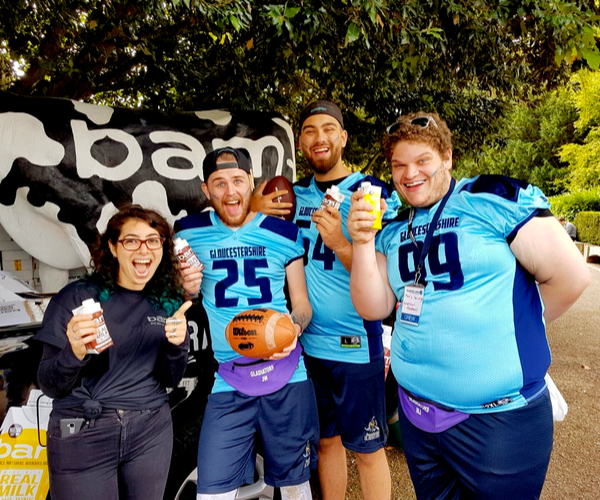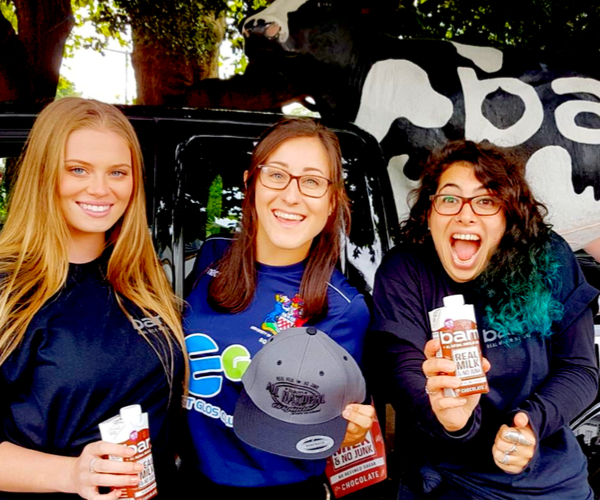 TESTIMONIAL
"Being a start up company, we didn't know where to start when trying to reach our target consumer. BAM offered us invaluable advise on how to engage with students and helped us to generate brand awareness, getting our product in the hands of over 2,300 students on the day. We are looking forward to working with BAM for our 2018 planning, and making it even more of a success!"