Why promo staff are key for success
You have spent weeks or probably months, planning, plotting devising and formulating your next experiential campaign, making sure it ticks every box to stimulate your target audience… the right product, the right offer, the right setting and the right amount of engagement. You are sure of success and are confident that you will see fantastic ROI. All you need is the promotional staff to execute the campaign and there is no need to devote a huge amount of time and effort into recruiting the right people for the role is there? You just need staff to run the seamless campaign you have planned, right? Wrong.
Do not overlook the importance of devoting the time and effort required to recruit the perfect candidate for the campaign and your brand. Mediocre promotional staff could have a detrimental effect on not only the success of the campaign but also your brand's image.
After all promotional staff are the face of your brand, they are on the frontline interacting with potential or existing customers. This could be the first time someone has heard of your brand and we all know how important first impressions are, they can affect their perception of your brand for life. Or this could be an already existing customer and their experience with your promotional staff could determine whether they continue to use your brand or not.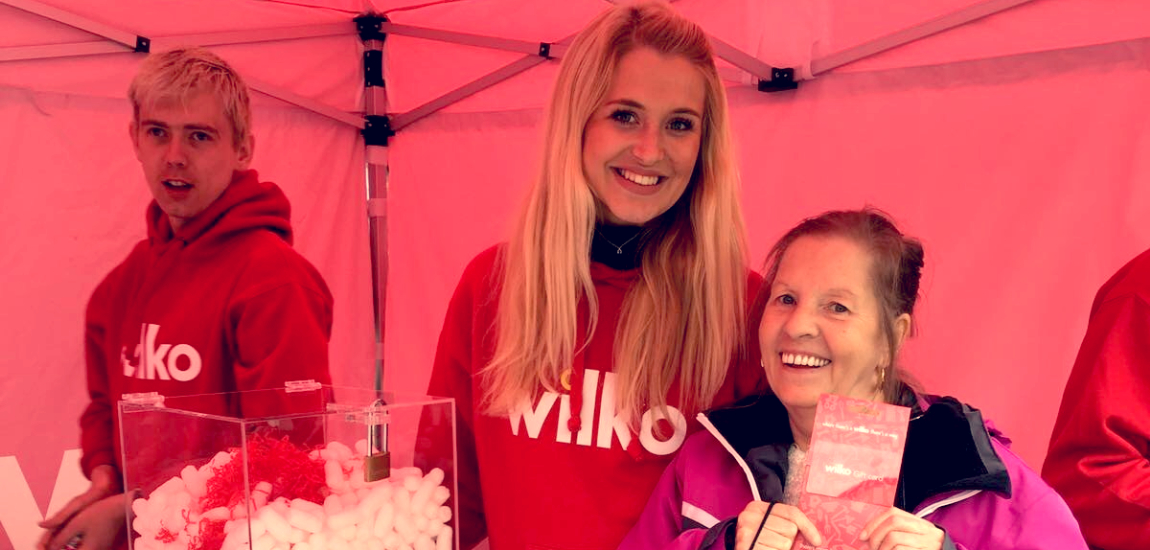 So how do you find the right promotional staff? Start by listing characteristics of your brand as if it were a person with a personality. Is your brand cool and edgy or professional and serious? Also consider your target audience. Who are they? What age range, location, interests are you targeting? People respond better to someone they can connect with, someone they can relate to. Ensure the promotional staff you choose match your target audience to increase their chance of engagement.  As you answer the questions you will form a persona. This is the persona of your brand and so this is the persona you should be seeking in your promotional staff.
Track history is also very important. What brands have they worked for before? What have they promoted before? Do they correlate with your brand? Promotional work may be seen as a stop gap job or work for students to earn extra cash, however promotional work is in fact a skill. It takes a certain type of person to excel in this role and we have seen in our campaigns that when you hire skilled, professional promotional staff this has a direct effect on the success of a campaign. There are professionals out there who have made a career out of this work, and with typically high hourly wages, perks and bonuses we can completely understand why.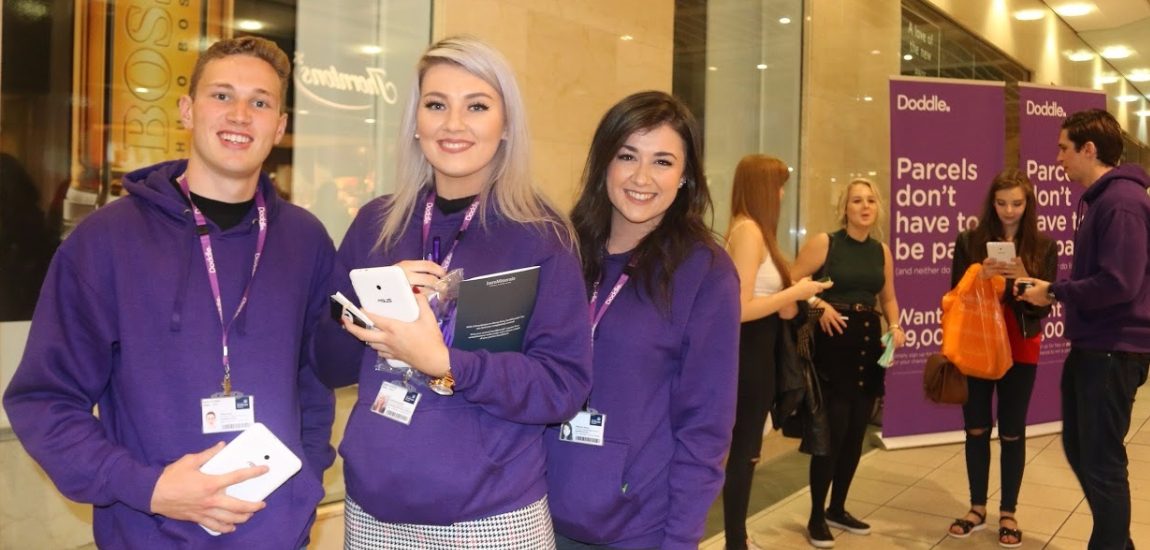 References may be hard to obtain in this industry as promo workers tend to move from brand to brand frequently. However if it is possible to obtain references from some of their most recent positions then we highly advise you to do so. Promotional staff could be dealing with large quantities of your product, responsible for your equipment, possibly handling money as well as representing your brand so you really need staff that are trustworthy and most importantly reliable. All the time and effort you have put into the planning of this campaign could turn to dust if your staff are late, or even worse do not turn up. Any agency or company who works with promotional staff will know that last minute drop outs and no shows can be commonplace and if they don't turn up there is no campaign resulting in a loss of time, money and effort. So do your research, make sure they are reliable and have a good reputation.  
We all know that face to face is best and the same goes with recruiting promotional staff. Although telephone interviews can be the cheaper, quicker and easier option this does not mean it is the best. You can only gain a true understanding of someone when you meet them in person.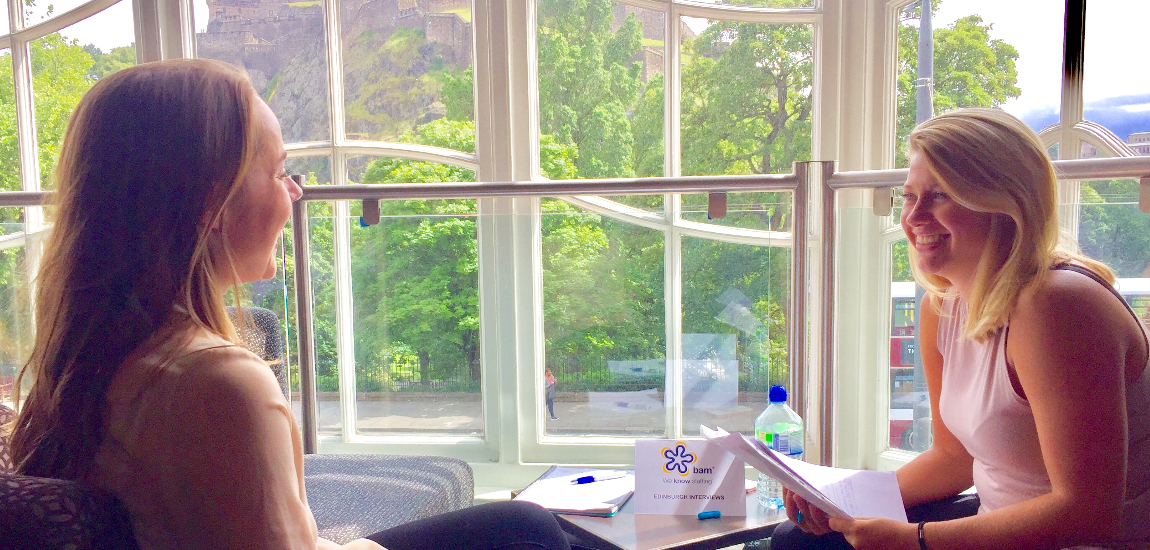 Once you have selected the best candidate/s training is essential. Yes the campaign maybe uber simple and the offering extremely straightforward but again promotional staff will be representing your brand and so if they lack the knowledge and understanding of your brand, product or offering this could have a negative impact on your brands image. The training should not just be about the campaign, you want the promotional staff to emulate your brand's culture so teach them. Teach them your values, your missions, your goals and objectives, immerse them into your brand. Only when they feel a part of your brand and truly understand who you are and what you want to achieve will they represent the true version of your brand.
Promotional staff are a pivotal piece of any experiential campaign puzzle and they really are the difference between a good campaign and a great campaign. Engaging, professional staff will create a lasting impression on new or existing customers, not only enhancing the reputation of your brand but improving the success of your campaign.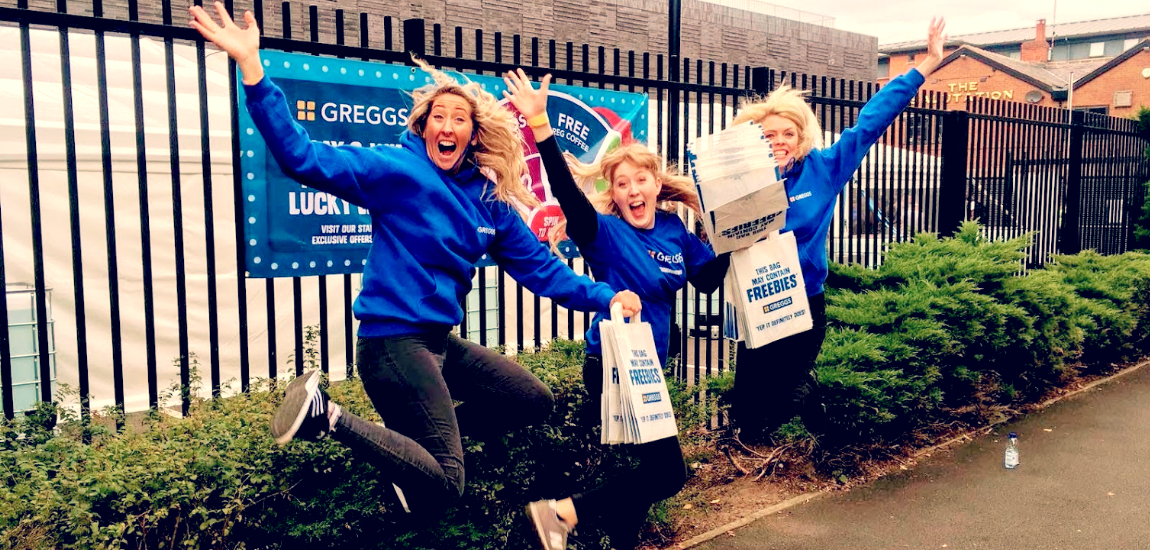 Here at BAM we have extensive experience in recruiting, training and managing promotional staff. We recruit bespoke, to the brief of the client. We take the time to understand their brand, culture and objectives to enable us to find the perfect candidate/s for their campaign. But don't just take our word for it, our database of staff is brimming with talent and our clients including Greggs, Wilkos and StudentUniverse continue to use our staff year on year! With over 1400 shifts already scheduled for this Freshers this is set to be another epic year for BAM staffing.
For more information on BAM staffing and how we can help fulfil your requirements get in touch today!