We asked students 'what Christmas advertising tips would you give brands in 2014?':
 Christmas tends to creep up on us. November hits, and BAM (pardon the pun), they're everywhere. Lights, tinsel, carols, jumpers, and most importantly, Christmas advertising!
Time of year always has a big impact on the marketing world, particularly holidays (check out our previous blog posts on summer marketing to students, and top tips on Halloween marketing to students). Students are one of the key spenders over the Christmas holidays, and knowing how to reach them will be crucial over the festive season.
1) Students are still bargain hunting
According to a Payplan report about UK Christmas spending in 2013, 20% of people feel the need to spend outside of their budget for Christmas. However, it would appear that students fall into the majority, keeping purse strings tight over the holidays.
The report showed that 46% of 18-24 year olds questioned spend in budget by going to charity shops, 63% of these students buying books, 52% jewellery, 42% clothing and 38% accessories.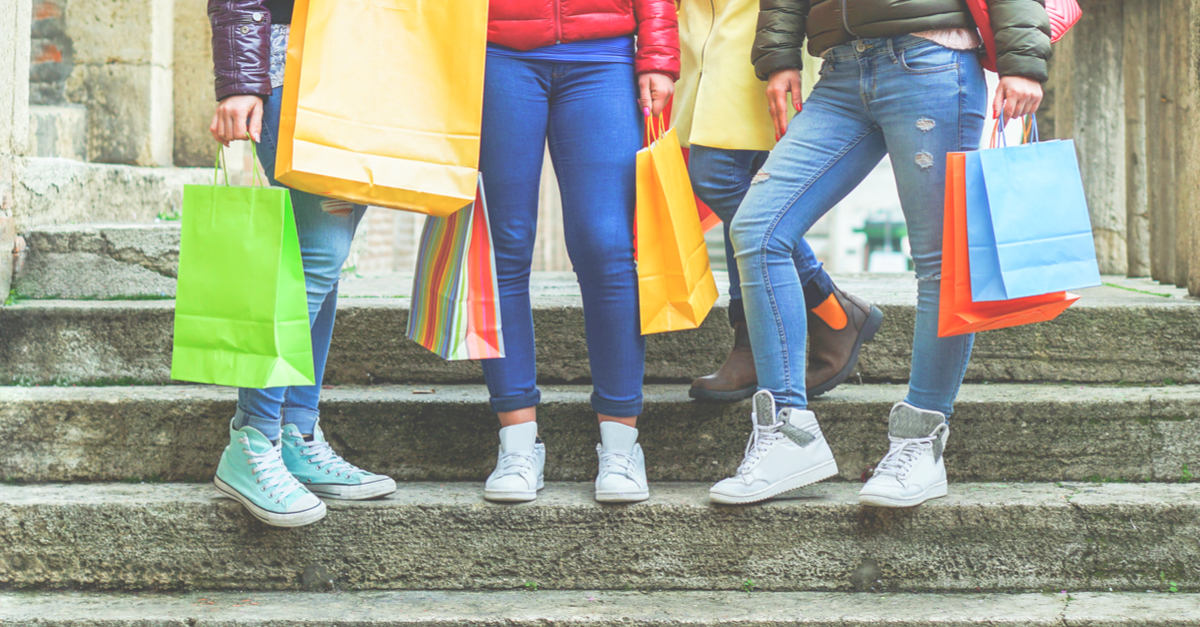 Katherine Rodgers, an English student from UCL, says 'I mostly just buy presents for my family, not friends, unless we do a Secret Santa', also saying she prefers to buy 'cute, small trinkets' as presents instead of expensive large scale gifts. University students, often having garnered a huge crop of new friends whilst living on a strict budget for the first time in their lives, are likely to concentrate exclusively on their family when it comes to gift giving.
The Payplan report has found that 31% of 18-24 year olds will spend between £11-20 on their parents each year, with 37% spending the same amount on siblings. Brands should bear in mind this family-focus when planning their Christmas advertising, particularly when marketing Christmas gift products to cash-strapped students.
2) Harness the power of digital
Over Christmas, John Lewis and Coca-Cola notoriously warm the hearts of family homes across the nation through their yearly TV adverts.  However, as stated in our blogpost about how 16-24s consume TV and film, Voxburner have shown that 75% of students use their laptops as televisions.
As confirmed by Ayomide Sanwo, a student at the University of York:
'As a university student who does not have a TV license the main way I see Christmas advertising is through social media, online advertising and physical posters out and about on buses, on campus and on shop windows.'
Tugging at heart strings through TV advertisements may work for those living in family homes. But for students who will still be at university in November and half of December, brands should seek to transfer some of their marketing energies to the digital world – where the student is at home.
A study by Crowdtap shows that nearly 65% of shoppers use social media to find a gift for a loved one. Crowdtap shows that Facebook is the leading social platform for influencing gift buying – affecting 39.3% of those surveyed – and makes clear the importance of peer recommendations, shared links, blogs and Pinterest pins. Consider Topshop's #DearTopshop Christmas advertising campaign last year which asked fans on Pinterest to create a 'moodboard' of their perfect Christmas day, awarding best boards with up to £500 of shopping sprees.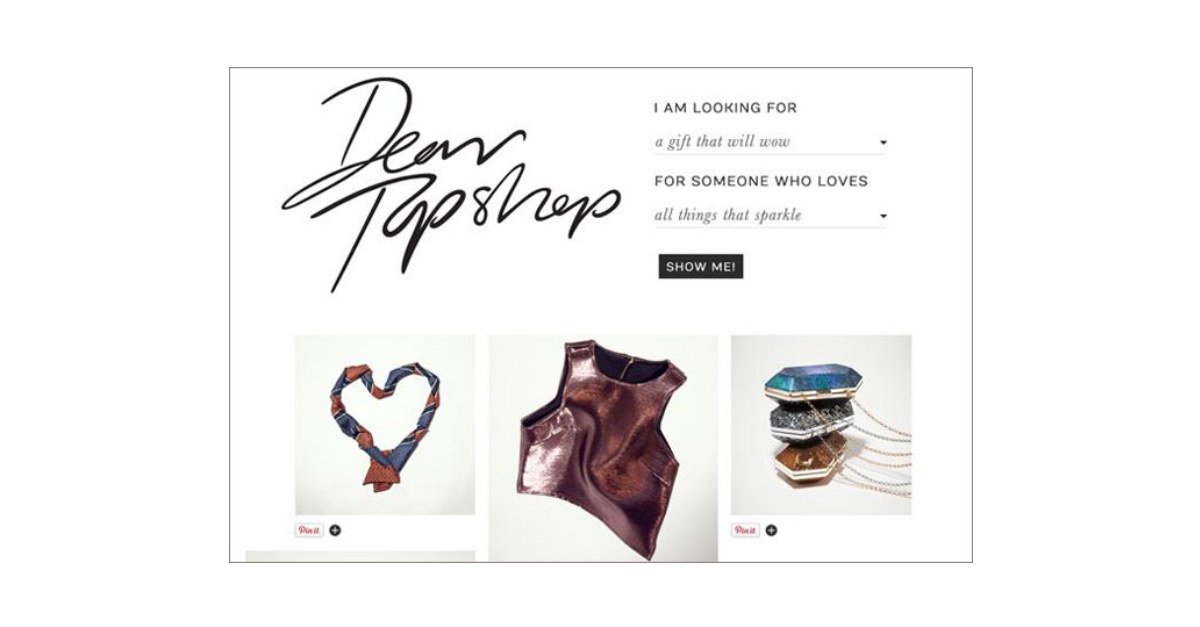 Posters and leaflets around student towns are also an easy way of grabbing attention. Perhaps Christmas experiential campaigns are another channel brands can utilise to reach students directly in the Christmas season.
3) Target healthy spend on socialising
Whilst the present giving and Christmas dinners are more of a family affair, students are also using the festive season to let their hair down with friends after a hard term of university.
After presents, the Payplan report states that food, drink and socialising comes next on the financial priority list. The average student surveyed in 2013 was said to spend around £150 on social and fun outlets over the holidays. Rachel Hallett, Sociology and Criminology student at the University of Kent, says:
'I 100% treat myself more at Christmas time – I go out more, and there's a lot of fun stuff to do like ice skating and Christmas shows which I think I deserve after working hard over the first term'.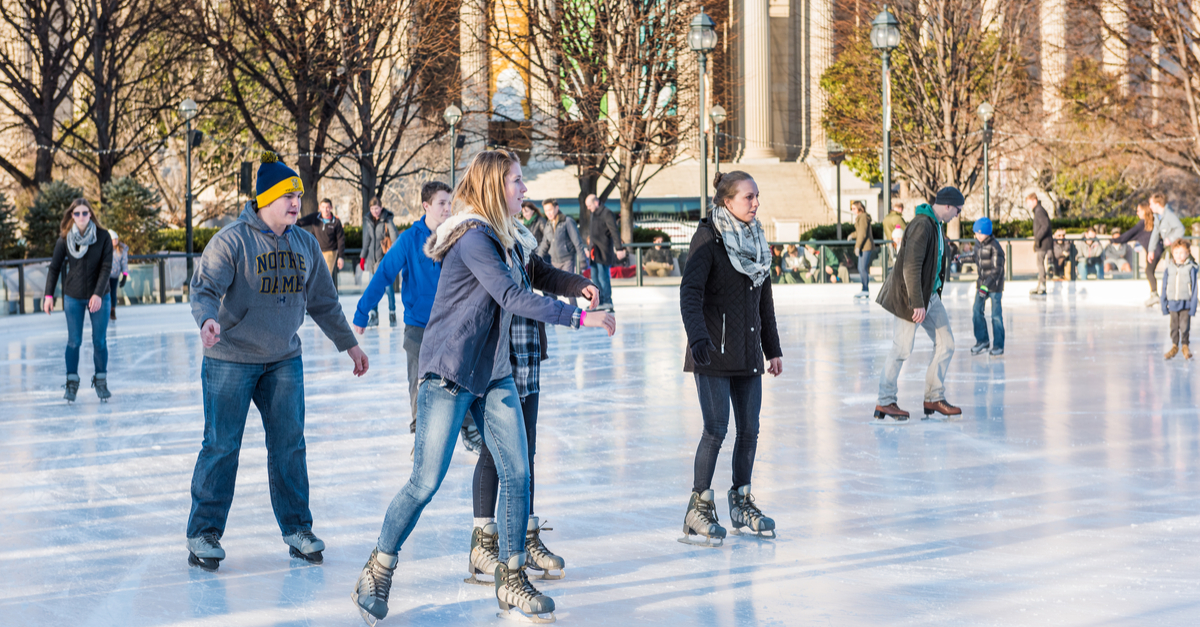 So as always, it's crucial to use a multi-channel approach, using both online and offline channels, enhancing the strength of your Christmas advertising at a time when for most, your campaigns should be at their strongest.
It's also clear that brands marketing to students this Christmas should keep in mind that students will be buying gifts on a budget, focusing mostly on family, but nevertheless also use the festive season as an excuse to treat themselves after making it through the first half of the academic year.
If you'd like more information about how to reach students over Christmas, please feel free to contact us.
A special thank you to guest blogger Aileen Wang, a student at the University College London.