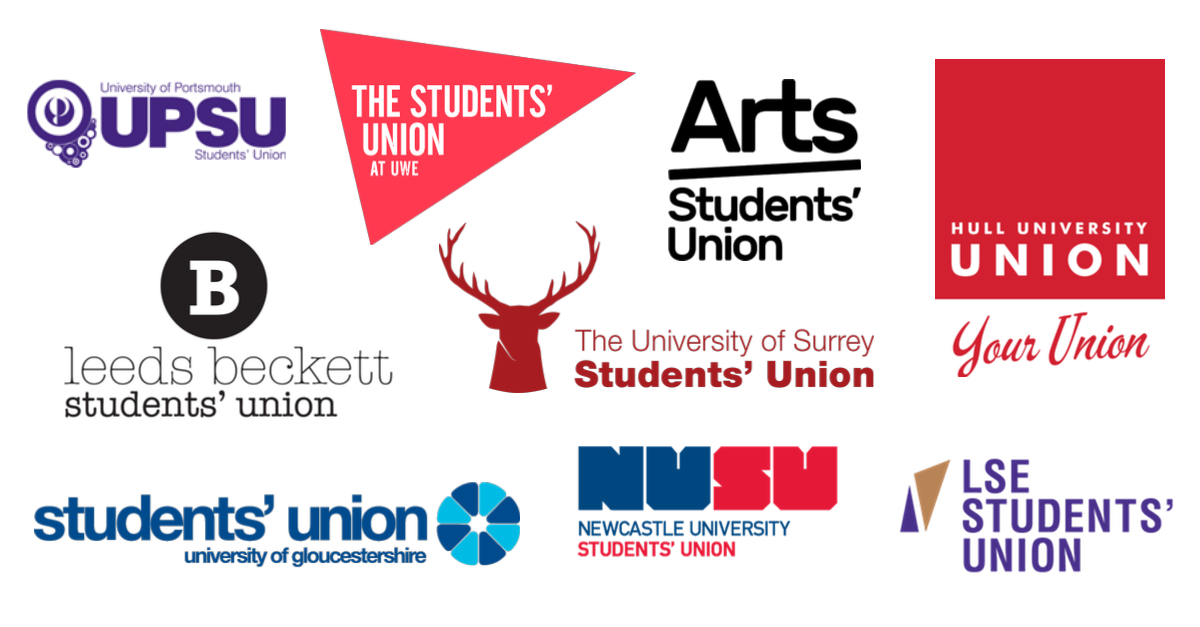 Students' Union Media Partnerships
We are delighted to have partnered with key student organisations across the UK to form BAM's media partnership portfolio.
BAM own the media rights at:
University Surrey Students' Union
University Gloucestershire Students' Union and
Leeds Beckett University Students' Union
Newcastle University Students' Union
The Students' Union at UWE
University of Portsmouth Students' Union
Hull University Union
Arts Students' Union
LSE Students' Union
Through owning the media rights at these Universities we have full control over the media which means that we can fully expose brands through all available channels to enhance and support their marketing campaign. With email, onsite space and social media growing in demand, our hold of the market means we can fully promote and market brands at our discretion. With new student organisations joining the portfolio every year, BAM are best placed to help brands penetrate this desirable market.
"This year we have seen an increase in big national brands attending our Freshers Fair, which the students love! What's great about working with BAM is they understand the student market and the values of a Student' Union."
DEPUTY CHEIF EXECUTIVE, LEEDS BECKETT UNIVERSITY STUDENTS' UNION
"We've worked with BAM for many years and they are the nation's student marketing experts, we believe that combining their expertise with our expanding media portfolio will create a truly powerful partnership."
MANAGING DIRECTOR, UNIVERSITY OF PORTSMOUTH STUDENTS' UNION
If you would like to advertise through any of these Student' Unions, please get in touch with our team today.