Day in the life of Ian Pain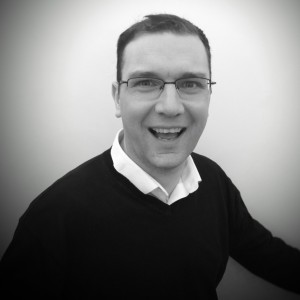 Name and job title – Ian Pain, Director
How long have you worked at BAM? – 5 years
Take us through a typical day
As well as contributing to the day to day running of BAM as a business, my main remit is looking after our larger clients. Typically with these clients we are working end to end with them from concept development to delivery. This means my day will either be spent planning, executing or reviewing activity. We have a lot of fun putting together creative ideas for maximising the impact of our clients campaigns, from building apps and installations to coming up with supporting content that helps our clients stand out from the crowd. Executing campaigns is an enjoyable but hectic part of the job. With our larger campaigns we will be managing hundreds of staff, creating multiple pieces of artwork, moving installations and materials from site to site, and managing the logistics of storing and distributing hundreds of thousands of giveaways and samples…and of course problem solving along the way! Not a job for the faint-hearted.
Tell us about a non-typical day
We're a relatively small company in the scheme of things, so we all tend to work across functions and as a result the day can be incredibly varied. A non-typical day could involve gathering insight about the student market, speaking with media owners, conducting research or focus groups with students, holding training and consultancy sessions for clients, brokering permanent on-site retail space for clients, attending events and conferences, and anything and everything in-between. I am even about to begin a piece of consultancy for a client in Kazakhstan shortly!
What's your favourite thing about working here?
The variety of work is really enjoyable. Every campaign we put together is completely bespoke and we get to work hand in hand with clients through the whole process. We also get to work with some amazing clients across a whole host of sectors and this gives us a glimpse into lots of different businesses. Added to this, BAM is a really supportive and dynamic place to work. We have a really relaxed working environment but we work hard and play hard which ultimately delivers the results for those we are working with. Everyone goes the extra mile for each other and we have a real can do attitude. It's rare that we can't deliver what a client needs. We always find a way to make it happen.
What's been your proudest working moment?
As a Director at BAM we took a decision a couple of years ago to change our business model. We tipped our approach on its head, became much more client focused and consultative, and this journey has taken a lot of hard work to remodel things. Along the way we have had to learn quickly and build new capacity within the team; for example the development of our staffing department. To have shifted the way we work, still deliver for clients during this time while still being recognised in national awards as a great place to work is a real accomplishment, which I am really proud of.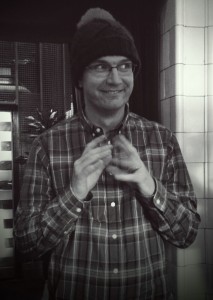 What's been your favourite campaign to work on?
I have had the chance to work on some brilliant campaigns and shouldn't really have favourites ? However Doddle, one of my main clients over the last couple of years, has a great team who are fab to work with. They are a really friendly organisation who have always been open to listening to our advice when it comes to students. We began working with them right at the beginning of their launch of their student facing proposition, so we've been hand in hand with them as they have expanded. We even helped them secure retail space directly on campus at 6 locations and generated over 10,000 signs up during Freshers'. I have had the opportunity to really understand what Doddle does and the challenges they face day to day, and I feel like part of their team. I think they see BAM as an extension of their marketing team as well which is great. This year we are working on some new and creative on-site activity and we are supporting their plans to open at a further 20 campus locations so watch this space.
What did you do before you started working here?
My background has always been working with young people in one capacity or another. My first full time role I spent two years as President of a Students' Union which really then defined the path my career took. From there I was in student support and youth work within a College setting, I also managed numerous supported living schemes across the South West working to get young people back into their own accommodation. From there I spent 6 years working within universities and was lucky to become Chief Executive at a Students' Union. I also spent a short time working at UCAS where I managed the relationships with universities across the UK, all of which means I have a widespread knowledge of the student market.
Do you have any out of work hobbies?
I have a young family and so a lot of my time outside work is spent as taxi to various clubs and activities. If I get time to myself I love any sport so I'm either watching or taking part in some capacity. I regularly watch the mighty Cheltenham Town who are on the way back up to the league hopefully this year! I still drag my fat behind around a football pitch and I'm also a keen runner. I am just preparing for my 3rd marathon in May and have some triathlons booked for the summer too.
If you could have one superpower what would it be?
I would love to be able to teleport, that would be amazing. All of my family live in various corners of the country so it would allow me to pop in for a cup of tea. It would also be very helpful in my work. Our campaigns take place from Aberdeen to Exeter so being able to be on-site for campaigns in the blink of an eye would be incredible.

What's your funniest story from BAM?
So many stories…most NSFW! One that does spring to mind recently involved our MD pranking me in a big way. I received an email from a former employee whose email account was still available to our MD. The email claimed to have been sent using Google's new 'Delayed Send Function'. The email was a full essay which was claimed to be written by my former colleague stating that they had written it on the day they left and had scheduled it to send to me one year after they left.. The email confessed to lots of things that they wanted to get of their chest and swore me to secrecy. The email included reference to some items which they had hidden at the side of our building. I was taken hook, line and sinker including going to see if I could find the treasure that had been left. It took a few weeks before colleagues told me it was a hoax. I think our MD clearly has too much time on his hands!

What would be/is your signature karaoke song?
I sing around the office continually and am happy to sing along to any old crap. My karaoke song of choice would have to be Mr Brightside by the Killers though. Always guaranteed to have everyone else joining in though (more to drown me out!).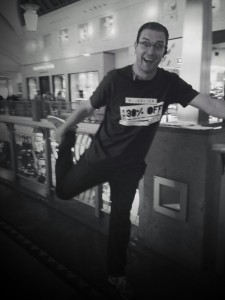 Who would be your dream colleague?
Easy one for me. It has to be Bear Grylls. I think I have a bit of a man crush. I watch his programmes and always think I could cut it on things like Mission Survive but in reality I am a complete wuss so suspect I would fail pretty early in the process. As a colleague he would be a complete leader, get the job done and be able to problem solve any situation during experiential campaigns.
Any advice for those wanting to do what you do?
Go for it. It's an amazing job in a vibrant sector where you meet some great clients and people, and get to have a positive impact for those brands. Be prepared for a pretty hectic pace of work, some stress and lots of challenges but it certainly isn't a dull job where you will ever be twiddling your thumbs. For those at the start of their careers I would advise to get involved as much as you can in things going on near you. An easy way to do this is to look into supporting clubs and societies on your campus or helping the University or Students' Union with their marketing. Brand Ambassador and promotional work in your area are also a great way to get a good grounding in student work.