Day in the life of Ben Bestford
Name and job title – Ben Bestford – Head of Media Relations
How long have you worked at BAM? – 3 years
Take us through a typical day
My main responsibility is to head up the Media Partnership division. This means that a typical day could consist of meeting new media suppliers, negotiating media partnership contracts or generating sales for the Unions we work with. I manage an amazing team of people who dedicate their day to helping clients and suppliers get the most from their campaigns, and regularly spend time helping them gain knowledge and experience of the market. Alongside this, I am always on hand to help shape the business and sit on the Management Team.
Tell us about a non-typical day
Due to the size of BAM, it's quite nice to have the opportunity to try something different. One minute I can find myself in a planning meeting for a new client and the next I can be working on a marketing plan for our media partners. BAM really gives you opportunities to gain experience and knowledge across the business which makes it so exciting. Everyday's a school day!
What's your favourite thing about working here?
It's very close between the people and the work! Each day seems to fly by and there's never a dull moment at BAM. The people here are what makes BAM, BAM! We really do work hard and play hard (sometimes we play too hard) and you can always rely on someone to be there in the hour of need. Mr Pain once famously said "Teamwork makes the dreamwork"! The work can really be so varied and for me, no two days are the same – every supplier is different and every client has a different campaign objective.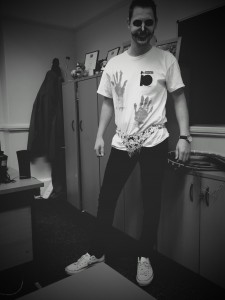 What's been your proudest working moment?
It has to be picking up the annual award for 'best voice' in the office! No, on a serious note I think it has to be when I was given the opportunity to sit on the Management Team, as progression is something I take very seriously and I want to continue to grow within the company. This was a proud moment for a couple of reasons; firstly the Directors believed I could contribute to the business in a strategical way, and secondly it was always a personal goal to become part of the Management Team. Aside from this, just being able to contribute to such a great company on a daily basis makes it all worthwhile.
What's been your favourite campaign to work on?
Tough question. I have had the pleasure of working with some amazing clients over the years including Apple and McDonalds. The one that stands out for me is Unii. They were a startup tech company that wanted to create a social network just for students that was secure. This was a brave move with the likes of Facebook and Twitter booming with their social networks, but something Unii wanted to challenge. I worked with Unii to create a cross-platform campaign that targeted students both before they arrived and when they were at University. With over 200k direct mailings sent, web banners across multiple Students' Union websites, 100k packs of cards delivered to halls of residence, countless Freshers' Fairs and the headline sponsorship of the UK's largest shopping event; we managed to reach over 1 million students and achieved over 150k sign ups in the first six months! This was a huge campaign for BAM to manage and one which I believe laid foundations for the bigger campaigns that were to come.
What did you do before you started working here?
Helicopter pilot and dolphin trainer – well this is what I've told a few people  on nights out! I was actually working in the health and fitness industry, managing health clubs in the South West. I spent six enjoyable years not only managing my own club but covering other clubs in the region. This was a varied role that included supporting other health club managers, membership sales, managing the P&L and looking after the health and safety. I had the pleasure of winning multiple awards during my time including 'club of the year' from a total of 48 clubs. Moving from this to the marketing and advertising industry was completely new to me, but I believe that my time in leisure gave me some fundamental skills that I can now apply to my everyday role at BAM.
Do you have any out of work hobbies?
I love the snow and regularly ski in the winter months across Europe. I do enjoy the golf course, but I must admit I am more of a fair weather golfer! Aside from this, I follow most sports including football, rugby and boxing. I have an eight-month old son at home so enjoy spending time with the family and have recently bought an English bulldog puppy that keeps me busy!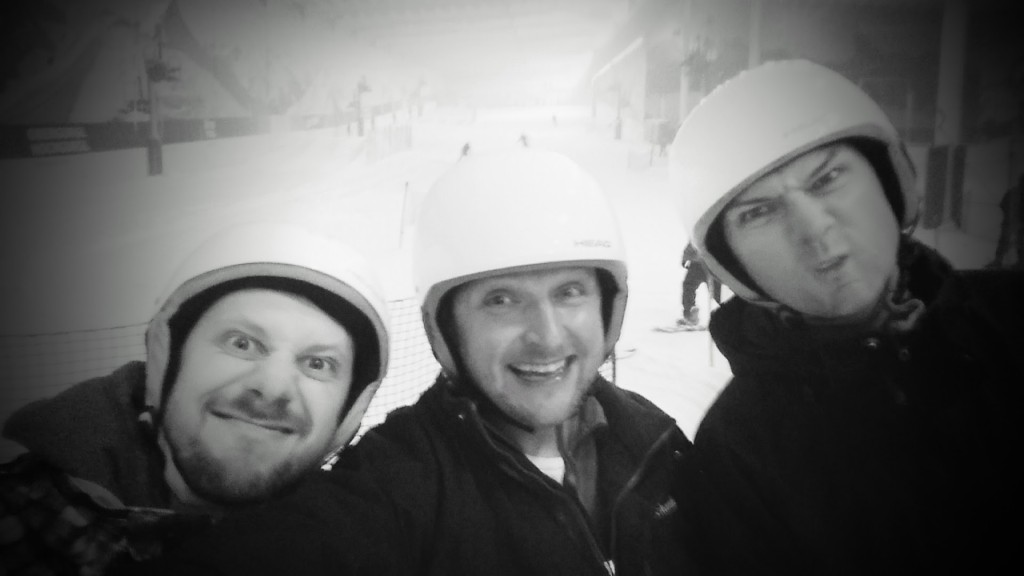 If you could have one superpower what would it be?
It would have to be the ability to heal. There is far too much suffering in this world and it would be great to help others. From minor colds and coughs to curing the most serious of illnesses like cancer and Alzheimer's. We have all been affected in one way or another by these cruel diseases so it would be fantastic to put an end to them.
What's your funniest story from BAM?
Most are probably NSFW! The great thing about BAM is there's always something going on. Whether it's leaving a prank voicemail for a colleague or waiting round the corner with an air horn, there's always something to smile about.
What would be/is your signature karaoke song?
Where do I begin! 'Superstition' (Stevie Wonder) and 'When You Say Nothing At All' (Ronan Keating) in my awful Irish accent are a few of my faves! I must admit though, I am a huge One Direction fan and once sang 'Little Things' to the team at a Christmas Party which was a show stopper! Along with every other alpha male, I am a secret Belieber too!
Who would be your dream colleague?
Oh goodness…that's a difficult one. I have many people in mind for various reasons but if I was to pick the ultimate 'all rounder' it would have to be Barack Obama. He is intelligent, funny, super cool and very hardworking. As a colleague, you could bet your bottom dollar that in the hour of need he will be that guy to get the job done and do it well without panic.
Any advice for those wanting to do what you do?
Don't hold back and give it a go. This is a very exciting sector to work in and you get the opportunity to work with some amazing national and global brands. You have to be prepared to get your hands dirty and work hard but the buzz if worth it. We have a strong ethos of work hard, play hard(er) and this is why we have such a highly engaged team. It is a fun sector to work in and always helps you to feel 'down with the kids'!